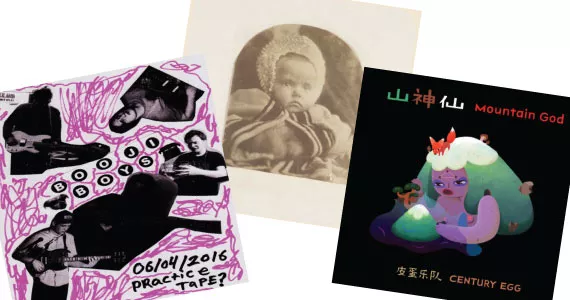 Booji Boys, "I Dream of Booji"
I also try not to hate but I hate anyway, Booji Boys really gets me. This is my dream band of 2008 but from 2016.
Century Egg, "Two Minutes"
That high note! Getting shivers just thinking about it, really. Great song, perfect band. Everyone is too good, it hurts me.
Fake Buildings, "Darius Rucker is Dead"
Some of these songs might be old, but the band is new. This was the first Fake Buildings song I heard and I laughed and jumped. Basically I'm not sure where or when this all came from but it floored me and I still haven't been able to get back up.
Dust, "Schope's Eyes"
Really, really my tempo. This song is all I can find online from this wonderful band and I probably look once a week. Dust, please save me and make an album.
Cutie, "Hermit Crab"
Brand newies from these brand newies. The demo has lots of power and catharsis and feels good at top volume.
Stephanie Johns is the arts editor at The Coast. She plays bass in Moon and guitar in Not You.