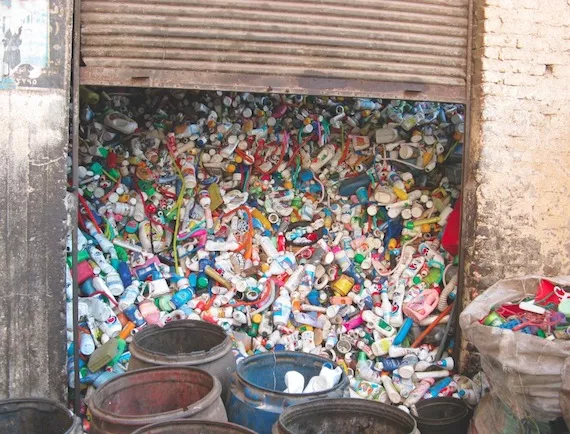 Editor's note: As originally published, this article incorrectly reported that Ken Donnelly is a member of the community monitoring committee, which oversees the landfill. He is not. Rather, Donnelly has been retained by that committee to promote public consultation for an upcoming review of landfill operations.
The city is conducting a $285,000 review of its world-renowned management system. The review seems to be primarily economically motivated, without solid reassurances of maintaining the ecological strengths of the system.
Back in July, a city staff report noted that even as the total amount of waste HRM deals with decreases, the cost per tonne increases. The current price tag for dealing with waste is $48 million a year---up 20 percent since 2007---with another $15 million spent every three years to add a cell to the Otter Lake landfill. For those costs, Halifax has gone from minimal recycling collection to having a 63 percent diversion rate.
Lura Consulting's Ken Donnelly, who chaired the committee responsible for establishing the Otter Lake facility and now sits on has been retained by its community monitoring committee, says the review is benchmarking Halifax's system against those of municipalities across Canada. "It may make sense to compare costs," he says, "but you have to look at how they're run. The old system in Toronto, trucking it to Michigan, may have been cheap but it wasn't the best system."
It's Halifax's environmental bells and whistles---waste stabilization, double liners and leak detectors, for example---that make the system expensive. And it was the promise of including those features that led to communities around the facility accepting its presence there.
The final report on the review was due in October, so that a community engagement process could happen by year's end. At that time CAO Richard Butts assured council it would be "completed soon." The goal is for councillors to review the report and public feedback prior to the 2013/14 budget deliberations.
"I don't want to pre-judge the report," Donnelly says. "But I think the public needs to be vigilant. My fear is the report says we can't afford this system. But, if there are new ways of providing environmental security and protection at a lower cost, it's all the better."
Phone calls to the city's solid waste management office were not returned.