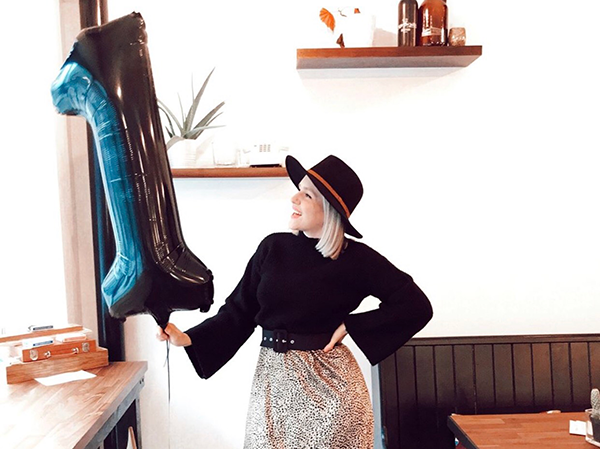 When
Jordan Britten
turned 19, she couldn't wait to go to the bar. That is until she realized that she looked a lot like every other 19-year-old there. "That American Apparel dress," she says of her thrift shop awakening. "I stopped shopping at American Apparel and H&M and the places everyone was going. I've become obsessed with it—it's like treasure hunting. I zone out, turn off my phone and do my thing."
A year ago she took her well-honed thrift obsession and made it a business. It started when she was moving apartments and cleaning out her closet—after posting a bunch of clothing on her Instagram for sale she noticed, people liked and wanted her style. Next thing she knew, she was hosting a pop-up. Then another one.
"It was just something I was already doing and everybody was like, 'Can you thrift for me?'" she says.
Now, just over a
year
later Twice Clothing is celebrating its growth with another pop-up, this Saturday from noon to
3pm
at
Brightwood Brewery
(35 Portland Street). "Our seasons never line up with the real world, it's an awkward transition," says Britten. She'll be cleaning out her collection of winter stuff with some sales, and urging spring to reveal itself with some colours and patterns that beckon warmer weather.
"I travel a lot for work, so even if I see a thrift store on the way to where I'm going I go in and set a timer," says the Twice Clothing owner of her collections. "I think to challenge myself with 'How many treasures can you find in 15 minutes?' I pop into random thrift stores from the east to west coast."
Britten says she's constantly developing "hit lists" based on needs from her shoppers (size variety being the biggest one). If you can't catch her person this Saturday, follow
@twice.clothing_
for regular updates or to add your needs (wants) to her next hunt.