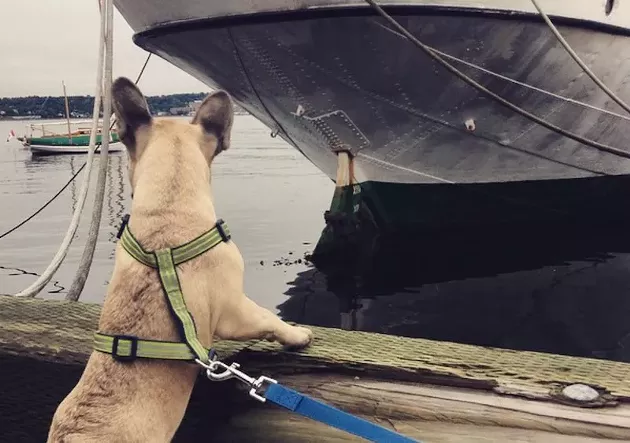 via Jean T Ralphio on Instagram
"So I saw my first boat today! I want one!"
1
The long-delayed Hollis Street bike lane is finally a go, with tenders awarded and construction to be completed by end of summer. Metro's Stephanie Taylor writes that lowest-bidder Dexter Construction won the contract, despite going $55,000 over budget in their estimate. The original budget was an "estimated cost" only, says HRM spokesperson Brendan Elliott. "We really don't know until the tenders come in how much something will cost."
2
Halifax city council meets today after several weeks off to discuss condo taxation, HRM asset names and a number of infrastructure projects. Check out the entire agenda here. Live video can be viewed here from 10am to whenever things end tonight, or follow along with city editor Jacob Boon on Twitter.
3
In today's Voice of the City, Sherwood Hines describes some scenes of growing up gay in small-town Nova Scotia that he's heard far too often as a youth worker: Violence, intolerance, confusion, despair and all the still very real struggles many LGBTQIA teenagers face.
4
Today, 4 to 8 Sample Fashions kicks off a one-month stint down at Bishop's Landing, selling off one-of-a-kind, brand name pieces at majorly discounted prices. If you fall in that size four to size eight range, today's your day. If you don't, you're still beautiful and fashionable...you're just shit out of luck.
5
The first inductees to the Casino Nova Scotia Music Hall of Fame were announced this morning. All five are household names—think Canadian royalty and Coast pal Anne Murray—that set an impressive stage for the hall's opening this fall.
6
Your days are seriously numbered when it comes to voting for the city's best and brightest. There are only 11 of them left to vote in this year's super-sized Best of Halifax poll, and you don't want to let your favourites down, do you? DO YOU? (Cue slow-blinking puppy dog eyes.)
+2 Pride Sure Things
Last Chance film screening and open house at Pier 21.

Idols & Icons comedy night at The Company House.
Anne Murray: the rising star of 1973 is a Music Hall of Famer in 2015.