The Stillwell Open celebrates Nova Scotia Craft Beer Week with 16 new suds, Mocean Dance marks International Dance Day with a new show, WHOOP-Szo brings its activist-indie rock to town, plus we've got even more awesome to add to your weekend.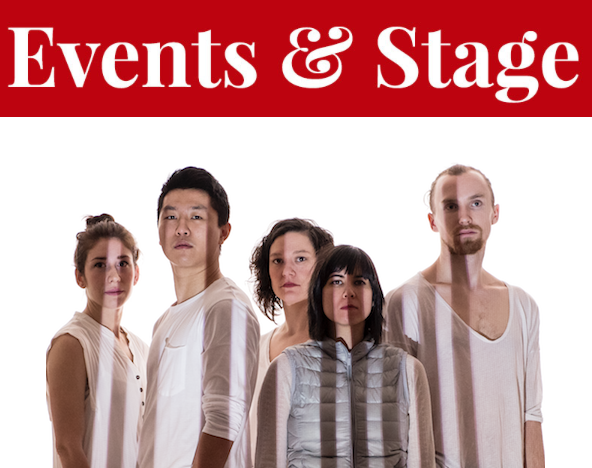 Submitted photo
Live Art Dance closes out its season with a new show by Mocean Dance, just in time for International Dance Day.
The 2018 Stillwell Open
Sunday
Stillwell's fourth annual Open celebrates Nova Scotia Craft Beer Week by debuting 16 new beers, from German-to American-style offerings. Get there at noon to drink beers blind and vote for the best, see the winning suds crowned at 3pm, then spend the rest of the evening sipping on the leftovers. more deets
Stars on Ice
Friday
The addition of Canada's First Couple of figure skating (that's Meagan Duhamel and Eric Radford, in case ya didn't know) makes this ice show at the Scotiabank Centre one hot ticket. more deets
Halifax Dump & Run
Sunday
Probably the city's biggest yard sale and definitely a trove of second-hand treasure, the Dump and Run has books, furniture and more on offer at the Sexton Memorial Gym. more deets
These Versions of Us
Thursday, Friday, Saturday
Live Art Dance closes its 35th season with a doozy: The world premiere of a new show by award-winning choreographer Heidi Strauss, performed by the limber legs of Mocean Dance, that lands just in time to mark International Dance Day. more deets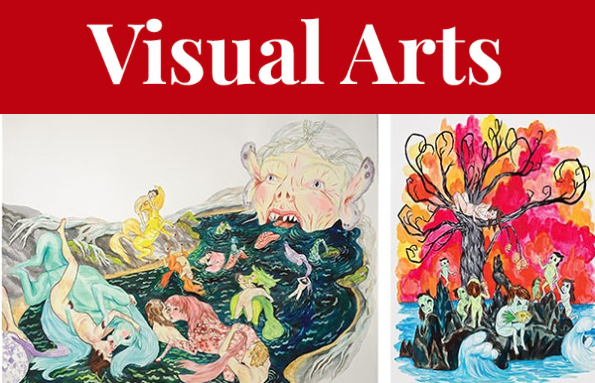 Shary Boyle artwork
Shary Boyle and Emily Vey Duke's epic, illustrated feminist poem closes at the AGNS this week.
Transatlantique
Thursday, Friday, Saturday, Sunday
A new Art Gallery of Nova Scotia exhibit tracing the history and trends of costume design in Halifax and its Parisian influence arrives in time for your spring wardrobe switch and The Coast's Spring Fashion Issue. more deets
NSCAD Design Show
Thursday, Friday, Saturday
NSCAD's latest crop of design grads show their work, processes and ideas at this celebratory show housed at the school's port campus. more deets
The Illuminations Project
Thursday, Friday, Saturday, Sunday
Shary Boyle and Emily Vey Duke build a lush world to get lost in, with a decade's worth of call-and-answer drawing and writings telling the story of the wild, irrepressible Bloodie, a girl exploring a land of fairy tales and philosophy. This is your last weekend to catch the epic illustrated poem, so get thee to the Art Gallery of Nova Scotia, stat. more deets
A Crow Named Mike
Thursday, Friday, Saturday

Sharon Cave's latest stack of canvases celebrate crows with highly textured portraits. See the whimsical works at Argyle Fine Art.
more deets
Photo via devarrow.com
Devarrow teases fans with a show full of tunes from his unreleased, upcoming album.
Bianca Palmer
Friday
The drummer who's performed with the likes of Mo Kenney and Vulva Culture bangs out a beat in celebration of jazz appreciation month at Cempoal de la Calavera Negra. more deets
WHOOP-Szo and guests
Thursday
Ontario's indie darling WHOOP-Szo started getting noticed on a higher level last year, with its solid sets at Halifax Pop Explosion and a feature in Exclaim!'s class of 2017 roundup. Now, the blend of pop music and Indigenous activism goes acoustic for a novel night of noise at Radstorm. more deets
Devarrow w/Tampa, Becky Siamon
Saturday
A night of supreme song craft and storytelling awaits as Devarrow brings his full band and shares snippets from his new, unreleased record at the Modulating Mansion Cooperative. more deets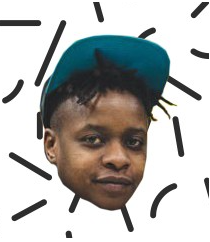 Dylan Chew/Tara Andrews photo
PANDA
Saturday

Two of Halifax's top Afrobeat DJs—that's DJ Fadzwa (right) and DJ Kvzi—dish up deep vibes at this all-night rager at The Red Stag Tavern.
more deets