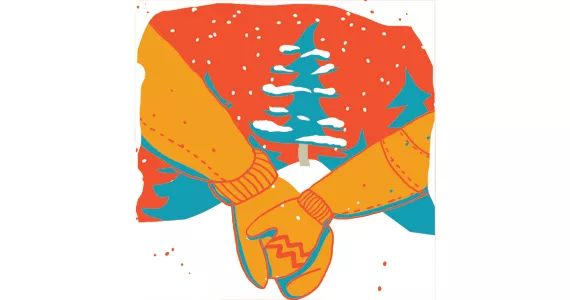 1 Xmas Hamper Edition of Grab That Dough
Don't be a holiday drag, celebrate the season with everyone's favourite queen, Mz. Vicki! Come out to the festive edition of Grab That Dough at Menz Bar (2182 Gottigen Street). This gay old time features a silent auction, X-mas gift giveaway and variety show. Performers entertain the crowd as they compete for cash and all proceeds go to Manna for Health, a local food bank that helps people living with special needs. The show starts at 9pm on Sunday, December 7 and there is a $5 cover charge.
2 Beaver Bank U-Cut Christmas Tree Farm
Imagine strolling through a forest of natural Christmas trees, your hands wrapped around a cup of hot chocolate, snowflakes softly falling on your nose. You and yours can experience this festive vision at the 2nd Beaver Bank U-Cut (Beaver Bank Road, across from Majestic Avenue). Beavers, Cubs and Troop Scouts host the annual u-cut every weekend in December leading up to Christmas. Trees cost a reasonable $25 or $23 with a food bank donation. Log onto 2ndbeaverbank.ca for more details.
3 Gingerbread Sunday
The Art Gallery of Nova Scotia (1723 Hollis Street) has hosted Gingerbread Sunday for many years. Dale Sheppard, curator of education and public programs, says the event has become a holiday tradition. "A lot of people who attend come back year after year," says Sheppard. "We have people who are now in their 20s who first came to the event when they were toddlers." The secret is structurally sound cookie engineering. "We have a well-honed design for the gingerbread houses," explains Sheppard. "Which means that everyone, no matter what degree of skill, can be successful." This deliciously crafty event happens at the gallery on Sunday, December 7 from 12-4pm. Admission is free for members.
4 Halifax Crafters Winter Market
During the holiday season dozens of craft fairs host a seemingly-endless parade of goods but the wares at one event always manage to stand out. This year the Halifax Crafters Winter Market is celebrating its 10th anniversary. From caramels to cards, stuffed monsters to silkscreen prints, beeswax candles to bronze fox rings, this juried show features the highest quality arts and crafts. "It's definitely a unique shopping experience and you can't find a lot of these products in the shops," says Alissa Kloet, crafter and organizer. "Looking at the bigger picture it's a great way to support the local cultural economy of Halifax." The market takes over the Olympic Centre (2304 Hunter Street) December 5, 6 and 7. Admission is free. See page 28 for more.
5 Live at the market: Holiday Shopping
The Halifax Seaport Farmers' Market (1209 Marginal Road) offers gifts, plants, produce, prepared food and glad tidings during their special Holiday Shopping series. If you can't make it there on the weekend, or just don't fancy getting out of bed that early on a Saturday, then this is the perfect opportunity to buy local and put a dent in your Christmas list. The market will be in full swing on Fridays, December 5, 12 and 19 from 10am-5pm.
6 The Khybportraits and Holiday Party
A turducken is a chicken inside a duck, inside a turkey. The Khybportraits and Holiday Party should be called the Khybportancale because it's a card sale inside a dance party, inside a portrait event, inside the Khyber. This merry good time starts at 6pm with local artists offering 15-minute portraits for only $15! At 10pm get turnt up at a dance party featuring DJ All I Want For Christmas Is You and DJ Turkey Leftovers. Don't forget to shop for screen-printed cards while you bust a move. Pencil in Saturday, December 13 on your advent calendar and make The Khyber Centre for the Arts (5521 Cornwallis Street) your holiday party destination.
7 It's a Wonderful Life at the Oxford
"Frank Capra never intended It's a Wonderful Life to be pigeonholed as a 'Christmas picture," wrote Roger Ebert. "He wanted it to be special–a celebration of the lives and dreams of America's ordinary citizens, who tried the best they could to do the right thing by themselves and their neighbours." What Ebert doesn't say is this film's special message reaches millions each year because it acquired seasonal status. It's a Wonderful Life has become a bastion of Christmas values, revisited every year like clockwork. This year turn off the TV and see the original black and white film on the big screen at the Oxford (6408 Quinpool Road). Grab some popcorn, smuggle in cookies and don't forget the candy canes! Pay $6 and join George Bailey on December 20, 22 or 24 at 12:30pm.
8 Ultimate Elvis Christmas/Gospel Show
Get all shook up at Thane Dunn's Ultimate Elvis Christmas/Gospel Show featuring the UFC Choir. "Elvis loved having fun onstage," says Dunn. "He fed off the crowd's energy and we do our best to uphold that tradition." But this concert isn't just for fans of the King. "Obviously Elvis fans should come check us out as well as anyone who loves gospel and rhythm and blues music," says Dunn. "This is a show for those who want to enjoy a holiday show with their entire family–it's tame but far from lame!" Don't have a blue Christmas: visit the Rebecca Cohn (6101 University Avenue) on Tuesday, December 16. For tickets visit thanedunn.ca.
9 Christmas Dinner at The Westcliff
The Westcliff Restaurant (3089 Oxford Street) is doing Christmas dinner! There's nothing more satisfying than watching owners Bev and Tyler bicker about an order while you eat a plateful of greasy-spoon goodness, except maybe the low prices. A handwritten advertisement inside the diner says the turkey dinner special on Tuesday, December 23 will cost a whopping $7.50! Save your shekels and celebrate the season in quintessential west-end Halifax style.
10 Christmas Bingo
Nothin' says Christmas like a bingo game, right? The Ward 5 Neighbourhood Centre 32nd Annual Christmas Bingo has turkeys, hams and special baskets waiting for you to shout that winning word. Douglas MacDonald, executive director of the centre, says people come out to support the fundraiser, not to win a lot of money. Twenty-five dollars buys three card bundles and two sets of specials. Grab your red and green daubers and go to St. Joseph's School Gym (5389 Russell Street) at 12pm on Saturday, December 13. For more information email joyc@ward5.org.
11 Tupper Concert Band's Christmas Concert
This year marks the 35th anniversary of the Tupper Concert Band's Christmas Concert and you're invited to join the musical festivities. The band pairs with the Dalhousie Health Professional's Chorale to guide attendees in song and perform their own numbers. Why go caroling in winter weather when you can sing up a storm in the comfort of St. Matthews United Church (1479 Barrington Street)? Join this interactive concert on Sunday, December 14 from 7-9:30pm. Admission is by donation.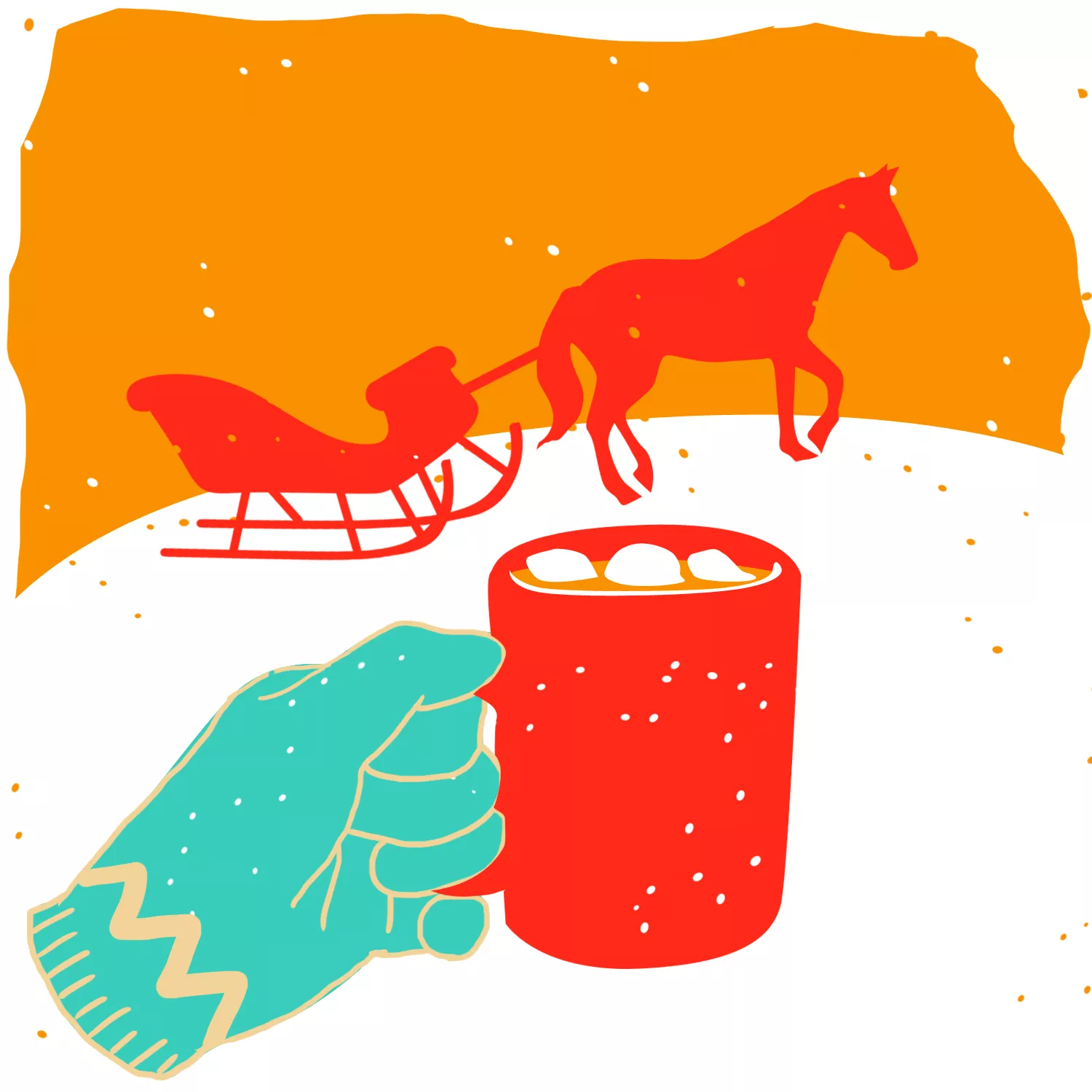 12 Sunday Sleigh Rides
Whoa Nelly! Every Sunday at 2pm the fine folks at Hatfield Farm
(1840 Hammond's Plains Road) offer half-hour sleigh rides and wagon rides followed by hot chocolate. If you're in the mood for some old fashioned country fun this holiday season then bundle up in your winter warmers, grab family and friends and get ready for a rustic adventure. Admission is $8 per adult and $6 per child.