As Paris Fashion Week continues and the Oscars' red carpet gets ready to unroll Sunday, Halifax has its own luxe happenings to hit up: The Halifax Black Film Festival returns—bringing Cory Bowles'
Black Cop
with it—while the Chebucto Symphony Orchestra delivers sweet Viennese sound and, at The Craig Gallery, the power of doodling finally gets its due.
Karen Veinot photo
Beatrix Potter: Two Tales Dancing brings a dose of whimsy to the stage.
Vaudeville 2018 Fashion Show
Sunday
The annual fundraising fashion show returns to the Dalhousie Student Union Building's McInnes Room, donating proceeds from the catwalk-stomping session to Avalon Sexual Assault Centre. more deets
Beatrix Potter: Two Tales Dancing
Sunday
The delightful Tales of Peter Rabbit and Jemima Puddle-Duck make spring feel a little closer as this family-friendly show retells them in a mix of dance and song at Spatz Theatre. more deets
AUS basketball championships
Friday, Saturday, Sunday
From the quarterfinals to the finals, see the best women's and men's university teams in the Atlantic region dribble and dunk to victory at the Scotiabank Centre. more deets
Black Cop screening
Sunday
Halifax filmmaker Cory Bowles' debut feature, which follows the daily struggles of a Black cop ("Your community doesn't trust you, your colleagues are wary of you and everyone assumes you hate NWA") closes out the Halifax Black Film Festival at Cineplex Park Lane. more deets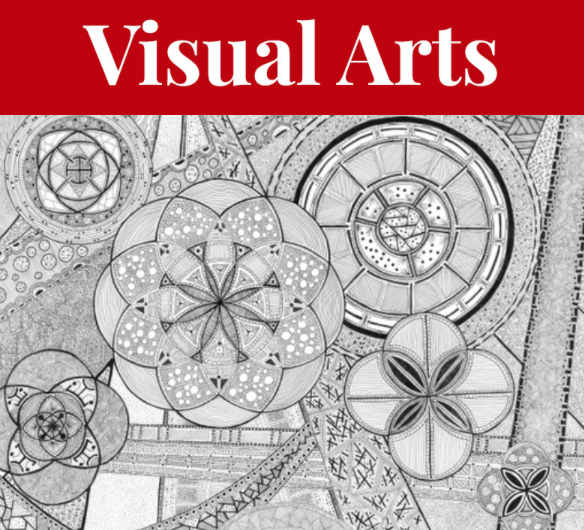 Bruce Roosen art
Doodlers, rejoice as your scrawled scribbles are finally celebrated at the exhibit Meeting Minutes: The Power of the Doodle(r).
Hygge
Thursday, Friday, Saturday
Argyle Fine Art cozies up to the best parts of the season with this show all about Hygge, the Danish concept of feeling warmth, well-being and happiness, showing canvases of snowy scenes and rich candlelight. more deets
Meeting Minutes: The Power of the Doodle(r)
Thursday, Friday, Saturday, Sunday
"What did Einstein, JFK, Edison, Marie Curie and Henry Ford have in common?" Bruce Roosen asks in his artist's statement. Answer: They were all doodlers, using idle pencil-scratching to do some "deep thinking in disguise." Roosen's intricate doodles (some of which took over 50 hours to complete) celebrate the "simple, accessible and dynamite tool for innovating and solving even the stickiest problems." See them at The Craig Gallery. more deets
Salad Days
Thursday, Friday, Saturday
Lydia Hunsberger examines the tightly woven connections between food and memory with this mixed-medium Anna Leonowens Gallery show steeped in childhood nostalgia. more deets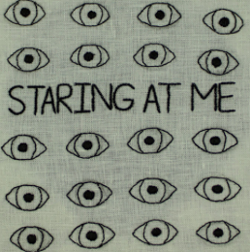 Thoughts and Confessions
Thursday, Friday, Saturday

Kelsey Borden explores garden-variety anxieties—and how their commonality doesn't decrease their intensity—in this embroidery show full of minimalist pieces at the Anna Leonowens Gallery (the show was also featured in our recent New Art issue).
more deets
Submitted photo
Sloan-loving indie group Designosaur celebrates a new music vid with a Menz show.
Viennese Bonbons: The Chebucto Symphony Orchestra
Friday
Classy with a capital C: The Chebucto Symphony Orchestra teams up with conductors Melissa Doiron and Peter Oleskevich for a bill that includes Brahms' First Serenade, polka, waltzes and the Overture to Die Fledermaus by Strauss, performed at Faith Tabernacle. more deets
Designosaur
Friday
Bumping a new single off the epic Seattle of the North, Designosaur takes its Sloan-meets-Weezer vibes to Menz for a night of indie rock awesomeness. more deets
Ideas of the North
Saturday
As part of the Halifax Black Film Festival, award-winning violinist and composer Andrew Forde creates a modern interpretation of Glenn Gould's classical works, breathing new life into a legacy at Pier 21. more deets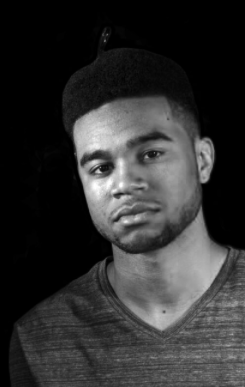 Ray Reaves w/MAJE, Kxng Wooz, Sarah Ellen Band
Friday

Sadboy rapper Ray Reaves gives you all the feels at this show celebrating his latest EP—while a solid undercard featuring North Preston rhymer-slayer MAJE and Kxng Wooz (who counts OG Hali hip hop royalty Ghettosocks amongst his fans) makes arriving early at this Carleton show a must.
more deets