While Meghan Markle cinches her princess status, we've got a host of ways to feel like a royal this Victoria Day holiday weekend—from traditional tea at the Lord Nelson to witnessing art rock queen Jasmyn Burke and her band Weaves at The Seahorse. Read on to make the most of the best days of the week.
artpaysme.com screenshot
Duane Jones of Art Pays Me takes you on a cultural trip with his solo fashion show Saturday, and as this still from the show's casting call shows, it's gonna be a treat.
2018 Bluenose Marathon
Friday, Saturday, Sunday
The city's most famous cardio session returns for 2018, with the streets huffing and puffing as runners raise funds for a variety of causes. Join in the madness—which includes routes in Dartmouth—or cheer from the sidelines, and don't miss the Blue Nose Block Fest, a block party taking over Argyle Street from 6:30-9pm Friday with live music and all-ages fun. Still not enough nosing? The Discovery Centre welcomes you to join its team or contribute to it. more deets
Moments in Culture
Saturday
Duane Jones, the brains behind the luxe streetwear line Art Pays Me, hosts this solo fashion show. It's an evening of music, clothing and art that sees Jones visually interpreting a host of cultural moments at the Halifax Central Library. more deets
Landline
Thursday, Friday, Saturday
This immersive theatre experience, held in a secret location, is a performance taking place in two locations at once. Event organizers explain that you'll "become both the audience and the performer as you converse in real time via text message with a fellow participant in Victoria, British Columbia, and go on an audio-guided, experimental walking tour." Grab your tickets (and the reveal of the secret location) through purchasing at tickethalifax.com. more deets
Royal wedding viewing with British breakfast
Saturday
Watch Meghan and Harry tie the knot over croissants and mimosas at this brunch fit for a princess at the Delta Halifax Hotel. more deets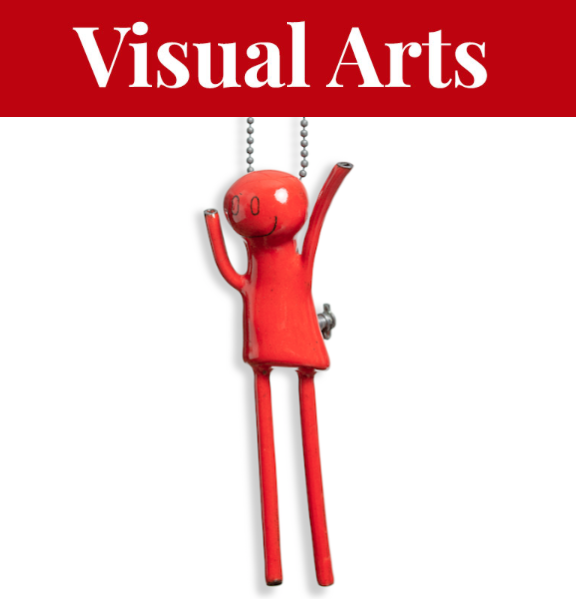 Catherine Allen artwork
Catherine Allen's new exhibit takes children's self-portraits and turns them into fine art jewellery.
IWK Kermesse Art Sale
Friday
Over 100 original paintings by local artists support a good cause at this fundraising sale at the Chase Exhibition Room. more deets
inflate
Thursday, Friday, Saturday, Sunday
Catherine Allen's exhibit dives into the deep end of the imagination as it shows children's early representations of self: "Over the past two years, Allen collaborated with children ages three to seven to draw portraits of themselves and their families and then 'inflated' these images into jewellery objects," the artist's statement explains. See the whimsical works at the Mary E. Black Gallery. more deets
Ephemerals
Thursday, Friday
Susan Tooke's Secord Gallery show of woodland-style pieces has been held over until May 18, and you'll wanna see these wildly coloured beauts before they're gone. more deets
artgalleryofnovascotia.ca screenshot
Blue Rocks
Thursday, Friday, Saturday, Sunday

An Art Gallery of Nova Scotia retrospective show tracing how two years living in the rural community of Blue Rocks, Nova Scotia, shaped the artistic practice of painter Marsden Hartley. The exhibit highlights how this American modernist was able to make good on the wish of his artistic movement and live a more authentic, simple life—captured in his canvases.
more deets
Submitted artwork
The Sadies bring their sad-happy songbook to The Marquee.
Bump & Grind 2000s edition
Saturday
From Jojo to Destiny's Child, this early 2000s celebration of R&B will move and melt you at Lion & Bright. more deets
20th anniversary gospel concert featuring Jully Black
Friday
Canada's queen of soul slays at this gospel concert celebrating New Beginning Ministries' 20th anniversary. more deets
The Sadies
Saturday
Imagine if Eric Clapton's Yardbirds lived through the grunge era, and you'll come close to envisioning the happy-sad, sunshine-streaked folk of The Sadies. Roll in the mellow vibes at The Marquee. more deets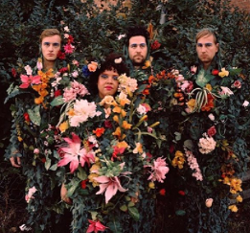 instagram.com/weavesband screenshot
Weaves
Thursday

Dreamy, floral art rock that'll catch you with its sharp thorns, Weaves' show at The Seahorse is unmissable.
more deets