Into The Night music fest fills your rock cravings, an Irish dance performance shows St. Patty's is more than green beer, three iconic Indigenous artists perform at the MSVU gallery and more.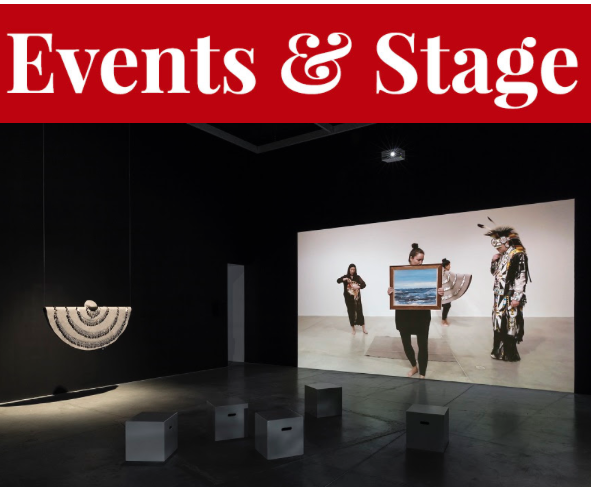 Maria Hupfield image
Maria Hupfield performs her live artwork The One Who Keeps on Giving with fellow Indigenous art stars Raven Davis and Ursula Johnson at the MSVU gallery.
Mamma Mia! singalong musical fundraiser
Friday
Be as effortless as Meryl Streep in denim overalls at this sing-along session of the ABBA-based musical raising funds for XARA choral theatre's upcoming production. Held at St. Matthew's United Church. more deets
Homeplace
Thursday
Looking for a St. Patrick's Day celebration devoid of drinking? The Canadian Museum of Immigration at Pier 21 and Votive Dance gotchu with this piece of dance inspired by lush Irish landscapes, mythology and the beauty of everyday activities like a cup of tea with friends. more deets
The One Who Keeps on Giving performance
Saturday
Maria Hupfield's MSVU art gallery exhibit explores themes of kin and connection with felt replicas, looping film and performance art tracing the translation of Hupfield's mother's Anishinaabe name. While you can see the felt works and film until May 13, you've got one shot to see her performance—so get to the gallery early for the 2pm show and you'll be rewarded by seeing Hupfield collaborate with noted Indigenous performance artist Raven Davis, notes Métis caribou hair tufting and beadwork artist Amy Malbeuf and Sobey Art Award winner Ursula Johnson. more deets
Half-Cracked: The Legend of Sugar Mary
Thursday, Friday, Saturday, Sunday
Neptune Theatre's latest play follows the story of a folklorist whose car breaks down at the foot of Sugar Mary's driveway. Sugar Mary takes it as destiny that they ought to meet—much to the dismay of her protective older sister. more deets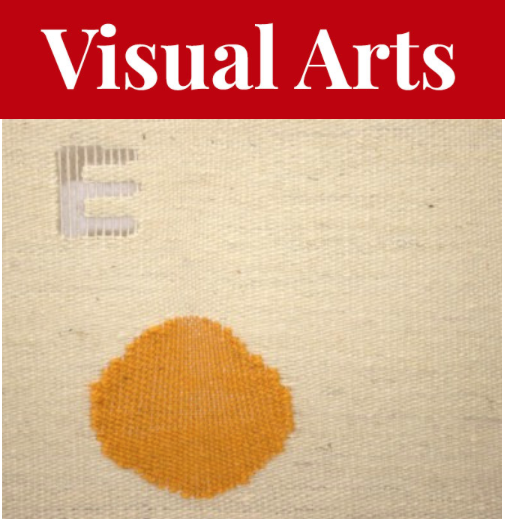 Lucy Marrion Pauker artwork
Lucy Marrion Pauker explores the intersection of Jewish and LGBTQ+ identities in her Anna Leonowens Show.
replace the oranges with door knobs
Thursday, Friday, Saturday
Lucy Marrion Pauker explores the intersection between Jewish and queer identities, using visual metaphor and mind-mapping to create weavings at this Anna Leonowens Gallery show. The works recall Jewish feminist scholar's Susannah Heschel tradition of placing an orange on a seder plate to represent LGBTQ+ Jews and the painter Agnes Martin's famous quote on sexuality: "I'm not a woman, I'm a doorknob, leading a quiet existence." more deets
Perfect Brightness: Discovery and Escape in Contemporary Photography
Thursday, Friday, Saturday
A swath of photos from the Art Gallery of Nova Scotia's permanent collection provide a great study of the craft, with images documenting everything from the shores of Sable Island to ruins in Greece. more deets
A380
Thursday, Friday, Saturday

Ali Seglins' photographic record of a two-month stay in Paris—on view at the Anna Leonowens Gallery—sees her exploring the city in blown-out snaps the viewer can interpret as they please.
more deets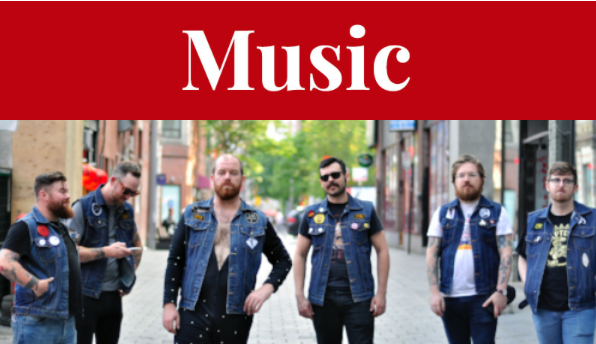 Tricia Robinson photo
Sam Coffey and the Iron Lungs heat things up for The Sheepdogs, opening back-to-back shows with swagger to spare.
Miesha & The Spanks
Thursday, Saturday
Miesha Louie's reimagined guitar-and-drum duo returns with Sean Hamilton behind the kit for a brand new album and a slew of shows coast to coast. Catch the scrappy rock 'n' roll softened with the slightest taste of bubblegum at two sweet Gus' Pub sets. more deets
The Sheepdogs w/Sam Coffey and the Iron Lungs
Friday, Saturday
While the Sheepdogs continue their exploration into Southern-fried rock, Sam Coffey and the Iron Lungs deliver edgy power pop, opening two Marquee Ballroom shows. May we suggest wearing a denim vest to round out your look? more deets
St. Patrick's Day Tribute to Thin Lizzy
Saturday
Thin Lizzy, probably Ireland's best export (sorry Guinness), gets the tribute it deserves just in time for St. Patty's Day with this stacked Seahorse Tavern show. more deets
Hello Delaware and friends
Friday
Hello Delaware's edgy, poppy rock is unmissable—so catch the Red-era T. Swift vibes at this Seahorse Tavern set. more deets
Into The Night Music Festival: Said The Whale w/The Town Heroes
Saturday
Indie groove machine Said the Whale comes all the way from Vancouver to rock day two of Into The Night, GroundSwell Music's newly-rebranded festival, while local alt-rock fave The Town Heroes keep it lit at Olympic Hall. more deets