It's almost the Lunar New Year and almost Valentine's Day, meaning there's no shortage of reasons to give Netflix a rest.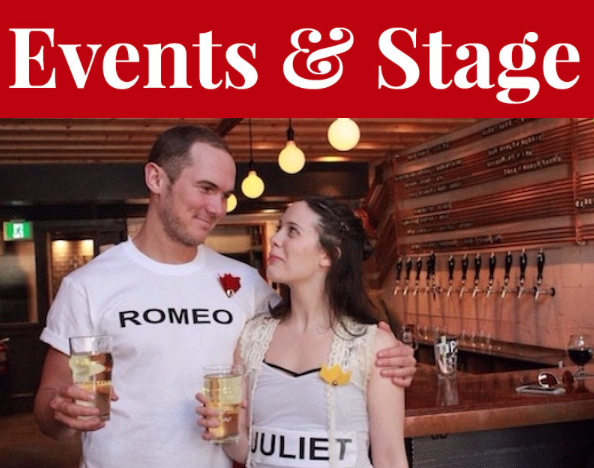 Submitted photo
Tea Time Creation Co takes the familiar tale of Romeo & Juliet through Good Robot's taprooms, pint in hand.
Sing-e-brate: Phoenix partners with The Big Sing
Friday
Phoenix celebrates another trip around the sun with The Big Sing—the proudly amateur sing-along that asks you to bring the voice you have—for a sing-a-bration of "Can't Stop the Feeling!" by Justin Timberlake at St. Andrew's United Church. more deets
Lunar New Year celebration
Saturday
The Lunar New Year looms near, with 2018 being the year of the dog. While the calendar resets officially on Feb 16, the Canadian Museum of Immigration at Pier 21 is so excited they're starting the party a week early. Join the fun with family friendly workshops, performances and info sessions about New Year practices from various Asian cultures. more deets
Babes on Blades 2018
Friday
Don't just watch your favourite drag queens werk from the stage, see them twirl on ice at this glam group skate session at The Oval. more deets
Romeo & Juliet: A Drink-Along
Saturday, Sunday
Grab a pint and a seat as a quartet of performers work their way through the Shakespearean tragedy while also imbibing. more deets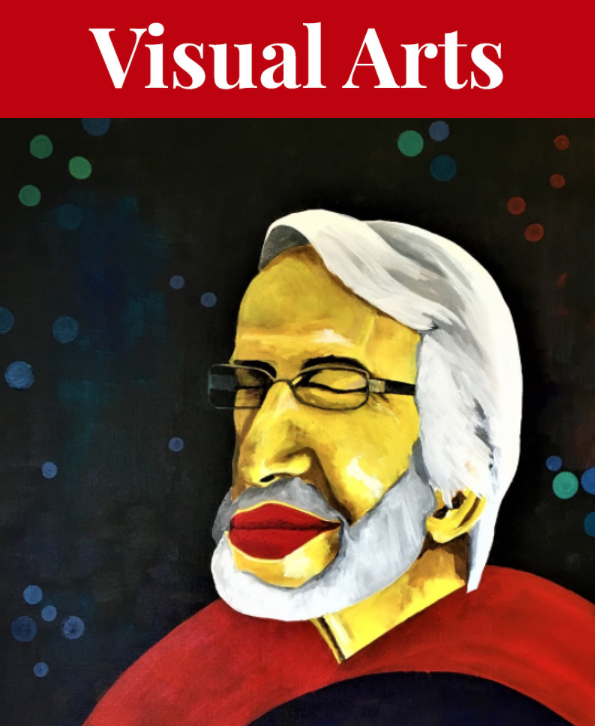 kimmerT artwork
kimmerT's People of Parrsboro is realist-abstraction.
Folk/Funk
Thursday, Friday, Saturday, Sunday
Get a serious spoonful of whimsy at the Art Gallery of Nova Scotia's ceramic show featuring politically charged, satirical works by both professional and folk artists. A highlight? The gallery's recently acquired collection of ceramic platters by folk artist Edouard Jasmin, which depict scenes of recent Quebec history. more deets
I was the light
Thursday, Friday, Saturday
Mark Hines "aims to create an interactive environment that explores relationships between media devices, media texts and narrative. In this exhibition at the Anna Leonowens Gallery, the viewer will be 'captured and rebroadcast' in the space, utilizing pockets of light activated by the presence of the viewer," the gallery says. more deets
People of Parrsboro
Thursday, Friday
A series of portraits of the people kimmerT met while on residency in Parrsboro in 2017, this Corridor Gallery show is a study in abstract realism. more deets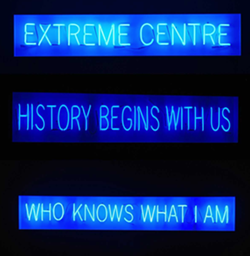 Other Histories!
Thursday, Friday, Saturday, Sunday

In an age where one-count historic narratives are ripping into the voices of many, Amin Rehman's politcally charged show at Saint Mary's University Art Gallery feels extra timely: the neon signs and text-based works question inherit biases within both historic and contemporary texts.
more deets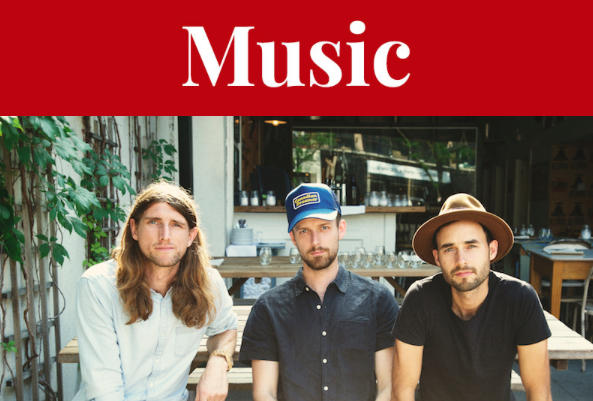 Submitted photo
The East Pointers are huge in Australia. Catch them at The Marquee for some "oh have you heard of?" cred.
Black Is Beautiful
Sunday
Daniel Bartholomew-Poyser joins Symphony Nova Scotia to explore a sea of sound from African hymns to western Black music, covering the likes of Beyonce and Jimi Hendrix along the way, at The Canadian Museum of Immigration at Pier 21. more deets
Ian Sherwood
Saturday
Sackville's community radio station CIOE FM hosts Sherwood's big, guitar soaked sound that's backed by powerful, folky lyrics at its concert hall so that you can get your daily dose of singer-songwriter stylings. more deets
The East Pointers w/Dave Sampson
Friday
The down-to-earth three-piece that's part banjo, part fiddle and part guitar brings a dose of folky feels, real-life songs and toe-tapping times to The Marquee as part of a tour supporting its new album What We Leave Behind, which the PEI trio recently cut in Nashville. more deets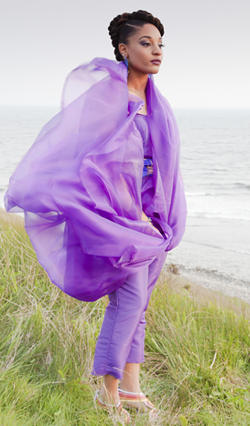 Jazz Ain't Nuttin' But Soul feat. Kim Bernard, Cyndi Cain, Reeny Smith
Saturday

Three local R&B queens bestow golden goodness on our unworthy ears at Stayner's Wharf as part of African Heritage Month.
more deets