From the Brazilian dance troupe Focus Cia de Dança kick-starting Live Art Dance's new season to Sugar Sammy bringing down the house at Spatz Theatre, it's a red-hot weekend.
Paula Kossatz photo
Brazil dance troupe Focus Cia de Dança delivers a boundary-pushing show, Ímpar. Paula Kossatz photo
Sugar Sammy
Friday
The funny guy The New York Times calls "a fearless comic with a talent for provoking both laughter and outrage", Sugar Sammy brings his particular brand of stand-up to Spatz Theatre. more deets
Focus Cia de Dança
Friday, Saturday
The Brazilian dance troupe Focus Cia de Dança arrives in Halifax thanks to Live Art Dance and Prismatic Arts Festival, ready to wow with the piece Ímpar at Sir James Dunn Theatre. more deets
The Last Wife
Friday, Saturday, Sunday
The Merritt Award-winning, Dora Award-nominated Stephanie MacDonald takes pride in playing tough women—"like your cousin who isn't gonna let that shit slide at family dinner," she tells The Coast. Here, she brings her considerable talent and same ain't-no-pushover attitude to the role of Catherine Parr in Neptune's season opener, The Last Wife. A play about the careful dance of power and progress, see MacDonald and Jodee Richardson (who plays leading man as King Henry VII) as the ultimate power couple. more deets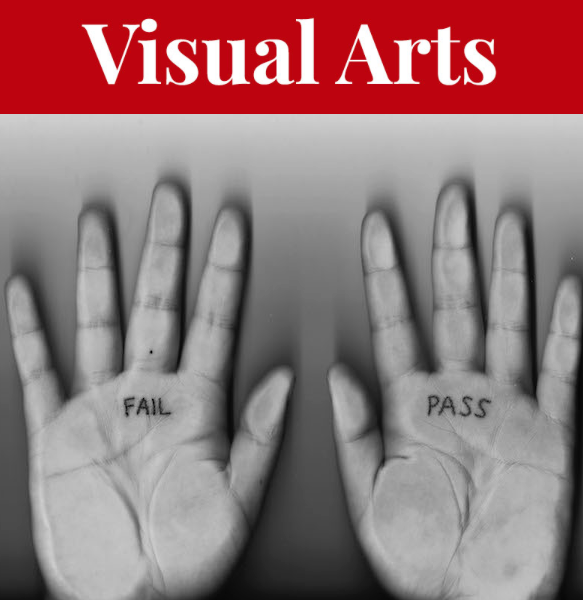 Maddie Alexander photo
Maddie Alexander's latest Khyber exhibit highlights the lasting pain of microagressions.
Celebrating Mary Pratt
Thursday, Friday, Saturday, Sunday
At this year's FIN Atlantic International Film Festival, the flick It was All so Wonderful: The Everyday Magic of Mary Pratt will debut. The Art Gallery of Nova Scotia joins in on celebrating one of Canada's most beloved artists by displaying her piece"Artifacts on Astroturf" in the gallery's main lobby. more deets
21 days to make or break a habit
Thursday, Friday, Saturday, Sunday
For the first 21 days of November 2018, artist Maddie Alexander embarked on a performance piece that concluded the day after Trans Day of Remembrance. Each day during the performance, Alexander would document whether or not they were misgendered, marking this with self-tattooing on their hands. A year later, the resulting photographs—as well as 21 needles, written notes, and an empty container of ink—will be displayed in the Khyber's window gallery. more deets
Atmospheric Events
Tursday, Friday, Saturday, Sunday
The university gallery's contribution to this year's RESPONSIVE Light Art Festival sees the brutalist building in a whole new light. more deets
Timothy White photo
Renée Fleming brings big pipes and LA glamour to Symphony Nova Scotia.
Vortex w/Enemy Designed, Ignightor
Friday
Face-melting metal awaits at Gus' Pub. more deets
Opera gala: Renée Fleming
Saturday
Called "the people's diva" by Symphony Nova Scotia, Fleming brings her powerful pipes all the way from the LA classical music scene to your hungry ears (and the Cohn), pairing with the symphony and conductor Alexander Shelley for what it bills as "a blockbuster showcase." more deets
Since U Been Gone
Friday
The early 2000s dance party you crave at The Seahorse. more deets