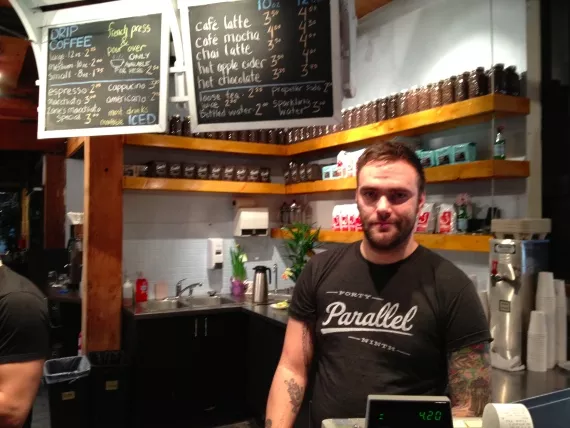 I stopped by
Two If By Sea
's new Historic Properties (1869 Upper Water Street, 492-4600) location this morning, just to see how things are going. I ordered coffee and a muffin and sat down to twiddle with my new iPhone. As I watched, I was struck that the cafe was busy, but few people were actually sitting down. This was about 9:30am, so maybe the downtown crowd is rushing off to work at that time.
Before I left I picked up some croissants to take to The Coast (scoring big points with the office receptionist), and spoke with co-owner Zane Kelsall, who was working the counter. He tells me that later in the day his customers fill up the Historic Properties' seating area, which surprises him.
Oh, and business is good. Kelsall says that the cafe is busier than he thought it'd be. "We're not as busy as Dartmouth, but we're already past our break-even point," he says. Sounds like TIBS will succeed on the Halifax side of the harbour, too.