Ultimate Twilight Marathon
Rated PG-13 (MPAA) 597 min. 2011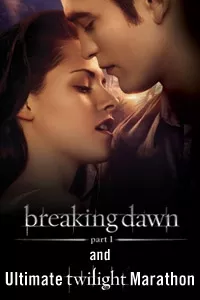 The Ultimate Twilight Marathon is for every Twi-Hard seeking the Ultimate Twilight experience. Join us for a one day Twilight celebration by watching four films with one marathon ticket. Enjoy Twilight, New Moon, Eclipse in a row right before the midnight premiere of Breaking Dawn Part 1.
Show Times
Sorry there are no upcoming showtimes for Ultimate Twilight Marathon
xxx - Deprecated in favor of GTM, above.