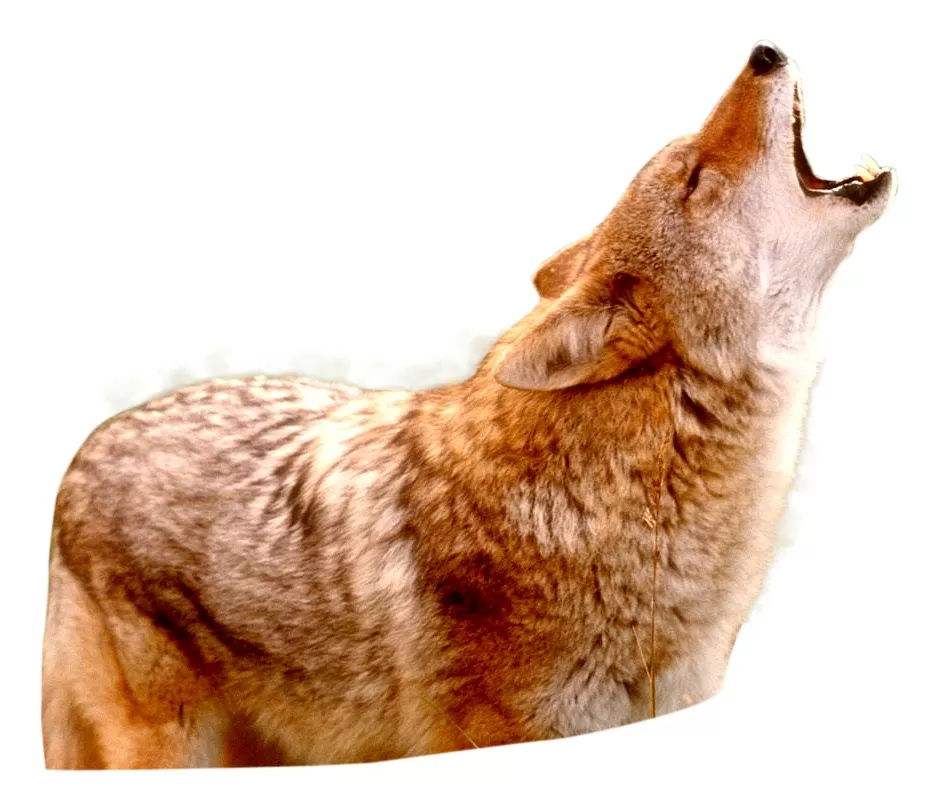 Scot Jamieson was walking home in west-end Halifax the evening of January 25, one of the coldest nights of the winter, when he saw a coyote on Vienna Street.
"I saw a dog running fast across the street and I wondered if it was aggressive," he recalls. "I heard it bark once. It saw me and tore across the street, disappearing between a couple of houses."
It hit him then that this was no dog. "It had no collar; it was shaggy and had greyish fur and pointy ears, a bushy tail. It didn't behave like a dog. It was not aggressive and it was not laid back."
The skittishness of the animal, its appearance and size---"a little bigger than a border collie"---leaves Jamieson with the distinct impression of an encounter with an urban coyote. And he wonders, given an abundance of missing-cat posters in the neighbourhood, if its an elusive but long-term resident.
"I heard a cat screaming one night, a few months before I saw the coyote, and then a growl," he says. "Coyotes have lived in The Loop in Chicago."
In fact, families of them commonly take up permanent residence in larger cities. The Cook County Coyote Project in Chicago has captured, collared with GPS and released at least 250 urban coyotes since 2008 in the largest ever urban coyote study.
The animal's behaviour in the city is less well understood than that of its woodlands cousin, but the scientists behind the Chicago project say they aren't dangerous---that skittishness Jamieson observed is the norm---unless you're a very small mammal, particularly a varmint or a beloved housecat.
But that can change as coyotes become more used to human cohabitants and lose their fear. How that might play out in cities is uncertain.
At this point, reported coyote sightings in Metro are uncommon. "Over the last four to five years there've been a couple, including one at Point Pleasant five years ago and one at the Ashburn golf course this year," says Department of Natural Resources biologist Mike Boudreau. There was also a recent report of a coyote in Bedford. "It's doubtful that we have a resident family."
It's much more of an issue in large cities like Toronto, he adds. Still, DNR encourages people to report any coyote sightings in the city, which it will investigate in due course.
"Especially mangy or sickly looking coyotes, or if we get a number of calls we can track its movements by the calls," Boudreau says. "Or if they're near schools like the one in Bedford."
As long as the coyotes act like humans expect coyotes to act, which Boudreau says usually means sauntering down the road, it's not a major concern. He says it's a natural result of Nova Scotia's overall habitat, which is very well suited to coyotes and foxes. "When they are hanging around or their behaviour changes we take action" to move them, he says.
The best thing city slickers can do to keep the coyotes away is make their homes less enticing. According to the DNR website, that means keeping trees and shrubs trim, storing garbage in tight enclosures, taking bird feeders inside at night, cleaning up spilled food, compost, fruit dropping from fruit trees or birdseed, or putting up fencing and installing motion-sensitive lighting. And keeping your pets indoors.