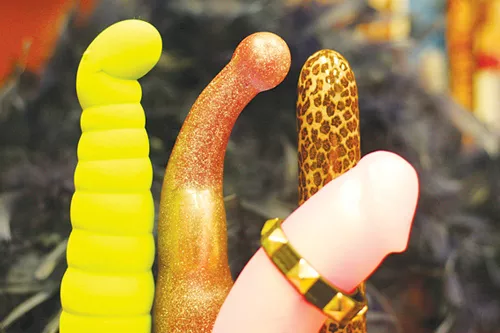 Sending Happy Birthday vibes!
Can we all agree that Venus Envy looks damn good for its age? It sounds like we're sucking up to the beloved, award-winning sex toy and book store, but we're not. And even if we wanted to, there wouldn't really be a need for it. In celebration of 15 years of carving out an important place in the city's retail scene, Venus is giving US a gift. It seems a little backwards, but I'm not complaining.
This Saturday (April 27, 10am-6pm) is the day to get your satisfaction, guys because in appreciation of all the loyal shoppers out there, Venus Envy is offering 25 percent off all toys, free vibrators to shoppers who spend over $25 (when supplies last), plus there'll be cake. What more could you ask for in a Saturday?
This is only the beginning of the celebrations, head here to see more of what's planned. After all of the love Venus Envy's provided in the past 15 years, the least you can do is show a little bit back.