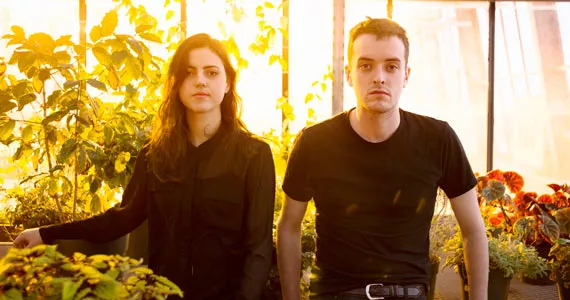 Inside Tynan Dunfield's cramped bedroom, a cat walks across an old synthesizer as Dunfield explains how Vogue Dots began. "We just met through a bunch of friends that liked making music," Dunfield says. Vogue Dots is a collaboration between Dunfield and Babette Hayward. Both share songwriting and production duties and Hayward provides vocals over the duo's lush soundscapes.
The two of them had been exchanging demos for years, but decided to actively work on the project in 2013. "I wanted to explore different ways of songwriting," says Hayward. "It's nice to send songs back and forth and see them develop. It's definitely different than songwriting on your own."
The duo released their first EP, Toska, on May 6 and despite a synth-soaked sound, it also features a cover of Cousins' song "Thunder."
"I always wanted to cover it," says Hayward, "even when I was playing solo shows."
Vogue Dots' rendition of the tune exchanges jangling guitars for a heavy gurgling bassline and washes of white noise. The ability to create such strange sounds provides a new frontier for the duo to explore. "With electronic music, you can do whatever you want. You can create instruments that don't exist," says Dunfield.
---