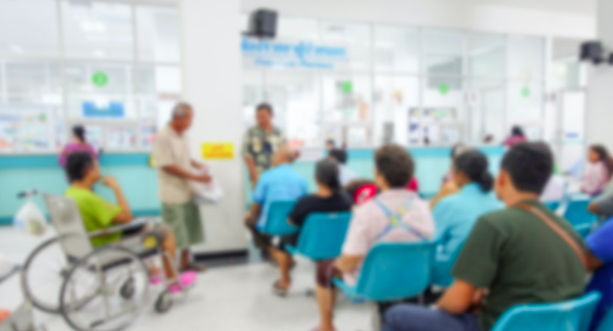 ADOBE STOCK
Getting a family doctor in this province is more luck than science.
Adam Barrett, 34, was brushing his teeth and scrolling through Facebook last week when he saw a post about Family Practice Associate's clinic in the north end accepting new patients. After 40 minutes on hold and a couple of questions, he had a family doctor. Just like that.
"It was just really dumb luck," says Barrett, "right place, right time."
Until then, Barrett was among the over 50,000 Nova Scotians on the swelling Family Doctor waitlist. Now, he's "one of the lucky ones" who flooded the clinic's phone lines or showed up in person to "take a chance" on skipping the line, in turn exposing the province's official waitlist policy as far from the quickest way to get a family physician.
When Barrett lost his family doctor in Truro in early 2018, he did what everyone else said to do: Get on the waitlist, and well, wait.
"I just sort of thought '...well, fingers crossed. I've been healthy this long, hopefully, nothing will go wrong.'"
He says it's a relief to have skipped ahead in the line but says the system itself is definitely broken.
"There're people who are like 'I gotta do something' and they're out there pounding the pavement trying to get a doctor." That's something, Barrett says, people just shouldn't have to do.
On Monday, November 18 someone posted on Reddit that the clinic in the Gladstone Professional Centre on North Street was accepting new patients, with a phone number to call. By Tuesday morning the phone lines were overwhelmed with callers like Barrett, and now there's a new notice on the clinic walls: "Family Practice Associates is not accepting new patients. If you need a doctor please contact 811 to get put on the list."
When Leslie Chiang, 25, heard that a clinic in his neighbourhood had been accepting patients off-list, he was not impressed.
"I was pretty mad. I wasn't mad at those people specifically. I was mad at the system. Because to me, it seems a little bit unfair that you can go into a clinic and if you're lucky, get a family doctor, when there are people who have been waiting on the waitlist for quite a long time."
This is allowed to happen because clinics aren't beholden to the waitlist when they have openings for new patients.
The
FAQ from the registry site
says family practices are encouraged to contact the NSHA when they are able to accept new patients, but "family physicians are independent health care providers who determine how and when they accept new patients into their practice."
This caveat is part of why the list still saw a two
percent
increase in October even though more people were registered with new doctors than joined the waitlist.
"To me, it seems like a pretty systemic thing. There are more than 50,000 people on the waitlist. And obviously this is not a new problem," says Chiang.
He suggests greater incentives or stricter policy for clinics and physicians to use the waitlist.
To say they can't regulate practices to take patients from the list "is just a weird thing to say," says Chiang. "As the government, you can regulate businesses to do anything you want."
And though Barrett feels a bit guilty about his stroke of health-care luck, he doesn't regret his decision to act and encourages others to do so until the system changes.
"Your health is worth looking around and doing what you can for," says Barrett, "and I wouldn't fault anybody for doing that."