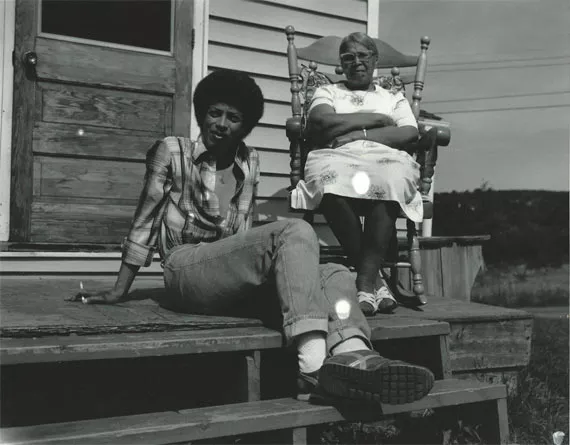 Juanita Peters was smitten more than 30 years ago when she first read the script for Tightrope Time: Ain't Nuthin' More Than Some Itty Bitty Madness Between Twilight and Dawn. The play, written by Walter Borden, told the story of a young man growing up black and gay in rural Nova Scotia, and was being performed on stages across Canada.
"The time wasn't right for me to produce it then," she recalls. "But I remember thinking that it was such a poignant and relevant piece."
Peters is now getting the opportunity to direct Borden in an updated version of the play. Called The Epistle of Tightrope Time, its five-performance run happens this weekend at The Bus Stop Theatre. "The original play was Walter looking ahead in time, wondering about his future," Peters says. "Epistle is an opportunity for him to look back on how he, and the world around him, evolved."
In the show, Borden plays 10 different characters including a drag queen, a preacher and a grandmother. And that, says Peters, is a treat to behold.
"He's the kind of actor that just commands the stage," she says. "There's a point in the play where he peels an egg. And believe it or not, that alone is worth the price of admission."
---
The Epistle of Tightrope Time
Thursday, June 9-Saturday, June 11, 8pm (June 9 matinee 1pm)
The Bus Stop Theatre, 2203 Gottingen Street
$20/$25