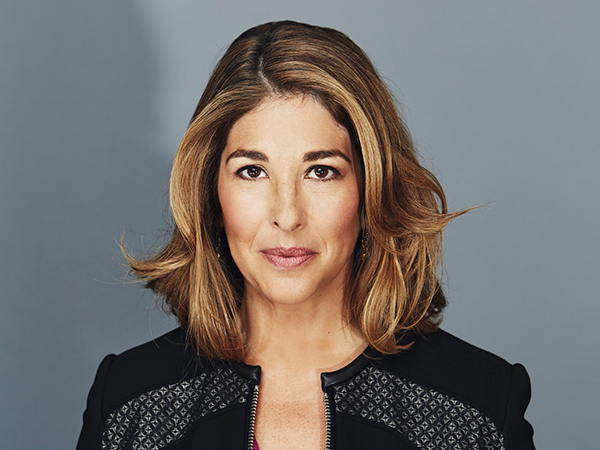 Do you feel encouraged by talk of the Green New Deal?
I feel a tremendous excitement and a sense of relief, that we are finally talking about solutions on the scale of the crisis we face. That we're not talking about a little carbon tax or a cap and trade scheme as a silver bullet. We're talking about transforming our economy. This system is failing the majority of people anyway, which is why we're in this period of such profound political destabilization–that is giving us the Trumps and the Brexits, and all of these strongman leaders–so why don't we figure out how to change everything from bottom to top, and do it in a way that addresses all of these other crises at the same time?
There is every chance we will miss the mark, but every fraction of a degree warming that we are able to hold off is a victory and every policy that we are able to win that makes our societies more humane, the more we will weather the inevitable shocks and storms to come without slipping into barbarism. Because what really terrifies me is what we are seeing at our borders in Europe and North America and Australia–I don't think it's coincidental that the settler colonial states and the countries that are the engines of that colonialism are at the forefront of this. We are seeing the beginnings of the era of climate barbarism. We saw it in Christchurch, we saw it in El Paso, where you have this marrying of white supremacist violence with vicious anti-immigrant racism.
One criticism you hear about the environment movement is that it is dominated by white people. How do you address that?
When you have a movement that is overwhelmingly representative of the most privileged sector of society then the approach is going to be much more fearful of change, because people who have a lot to lose tend to be more fearful of change, whereas people who have a lot to gain will tend to fight harder for it. That's the big benefit of having an approach to climate change that links it to those so-called bread and butter issues: how are we going to get better paid jobs, affordable housing, a way for people to take care of their families? I have had many conversations with environmentalists over the years where they seem really to believe that by linking fighting climate change with fighting poverty, or fighting for racial justice, it's going to make the fight harder. We have to get out of this "my crisis is bigger than your crisis: first we save the planet and then we fight poverty and racism and violence against women."
That doesn't work. That alienates the people who would fight hardest for change.
In your book On Fire: The Burning Case for a Green New Deal here, you write: "The hard truth is that the answer to the question 'What can I, as an individual, do to stop climate change?' is: nothing." Do you still believe that?
In terms of the carbon, the individual decisions that we make are not going to add up to anything like the kind of scale of change that we need. And I do believe that the fact that for so many people it's so much more comfortable to talk about our own personal consumption, than to talk about systemic change, is a product of neoliberalism, that we have been trained to see ourselves as consumers first. To me that's the benefit of bringing up these historical analogies, like the New Deal or the Marshall Plan [which saw the US give over $12 billion to help rebuild Western Europe after World War II]–it brings our minds back to a time when we were able to think of change on that scale. Because we've been trained to think very small. It is incredibly significant that Greta Thunberg has turned her life into a living emergency.
---
This story originally appeared in The Guardian. It is republished here as part of The Coast's partnership with Covering Climate Now, a global collaboration of more than 250 news outlets to strengthen coverage of the climate story.