10
Tristan Perich's artist talk
Saturday

The composer and sound artist who specializes in one-bit symphonies shares a peek into his process.
9
Spring Fling: A Queer Slow Dance
Friday
An old-fashioned slow dance complete with dance cards.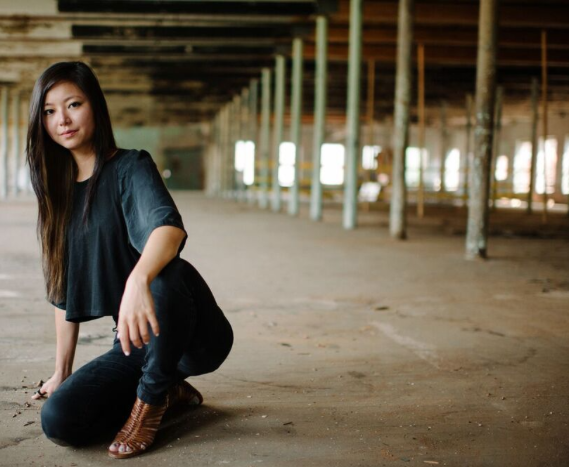 Kaitlin Jane Photography
Vicky Chow brings her modern piano stylings to Halifax (see 1).
8
Billow and Well & Bone and Bough
Thursday // Friday // Saturday // Sunday
Figurative paintings of imagined landscapes by Adele McFarlane explore natural cycles of forests and oceans through human narrative.
7
Neon Dreams w/Alx Veliz
Thursday
An EDM takeover of the Spatz Theatre? A dream, indeed!
6
Fencelines
Thursday // Friday // Saturday // Sunday
An immersive artwork that's part blacksmithing, part ceramics and part gestural drawings discusses themes of ownership and borders.
Trevor Hatter Photography
Big Knife Little Knife are drums, guitars and yelling about library closures (see 4).
5
Mild Eyes Spring Pop-Up
Thursday
Artist Shaya Ishaq celebrates the season with a slew of fresh ceramic jewellery and weavings, while DJ Alfalfa Brown bumps beats.
4
Big Knife Little Knife w/Wax Face, Pros & Cons
Saturday
'90s hardcore-inspired rock.
3
Annapolis, Sub. B: Postcards from the Future
Thursday // Friday // Saturday // Sunday
Janice Leonard explores how the ethereal-sounding Paradise, Nova Scotia is bluntly referred to as "Annapolis, Subdivision B" in geo-location tags—making artwork that contrasts the softness of rolling land with the hardness of geographical boundaries.
2
Adam Baldwin w/Like A Motorcycle
Thursday
After opening for Sam Roberts and dropping his debut full-length last year, the Halifax rocker gets his own Big Ticket, bringing his strikingly earnest lyrics and Springsteen-inspired sound along for the ride.
1
Vicky Chow w/Tonja Gunvaldsen-Klaassen
Saturday
Pianist Vicky Chow has been touring the world while tickling the ivories with her contemporary take on composing.