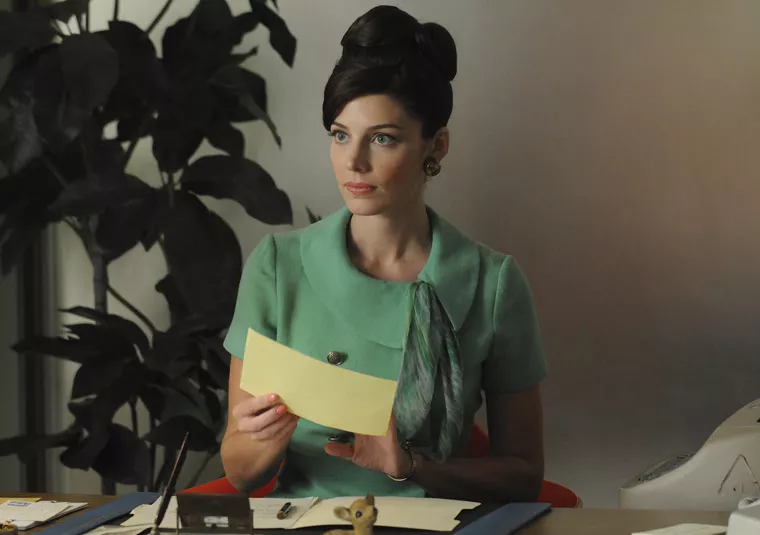 Jessica Paré as Megan on Mad Men
Before she became a
"breakout star"
thanks to her role on the just-ended season of
Mad Men
, Jessica Paré was a Canadian actor with over a decade of work under her belt. Last year The Coast's Carsten Knox had a chance to talk with her because she was in two movies showing at the Atlantic Film Fest,
Suck
and
The Trotsky
. Not only was the LA-based overnight-sensation-to-be doing interviews, but she even made the trip to Halifax. Here's what she told Carsten about the realities of being a working performer.
"I have been guilty of taking a job just 'cause I needed the money, but I don't feel bad about that. We all do it. I'm one of the very few actors I know who has been able to do this for 11 years and hasn't had to get a day job. I'm very fortunate and love what I do. For the most part I work on things I'm really proud of and excited about, with people I adore."
In 2009 she also said "It's kind of a girl's dream to play a rock star and vampire at the same time." We suspect that circa 2010, it's also pretty dreamy to take an ever-expanding place at the heart of TV's most important show.
Here's the whole story from our '09 film fest coverage.