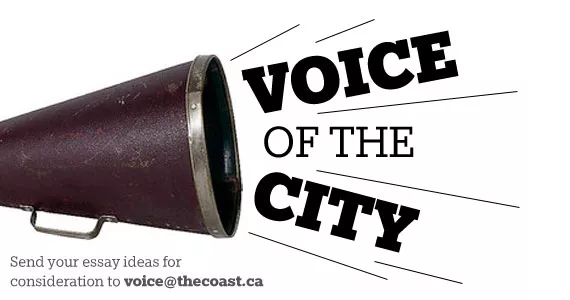 What do the Halifax Music Co-Op, Maritime Museum of the Atlantic, Mi'kmaq Native Learning Centre, Halifax Public Library, Africville Geneological Society, NSCAD University, the Atlantic Spinners and Handweavers, CBC and the Nova Scotia Community College all have in common? They are all organizations where adults are engaged in lifelong learning right here in HRM. And there are many more. With the demands of just keeping up with technology these days, it is apparent that we all need to keep learning, no matter what age or stage of life. It wasn't always that way. Not too long ago, education public policy-makers saw their role as providing a basic education—high school, maybe post-secondary education or training—and then we were set for life. No more learning needed.
Now we are all "lifelong learners," though we may not refer to ourselves as such.
Some of that learning is on the job, some is managing our households, gadgets and devices, raising our children, looking after our elderly parents. We constantly have to keep learning—new apps, updating software, the latest social media. Will I ever learn to use Excel without calling a friend to help?
Some learning is just being inquisitive or challenged to learn something new: a musical instrument, a new language, that new e-reader or tablet, new jargon. Google is the life long learner's new "bestie."
Much of our learning is not just on our own for our own purposes but in groups for bigger purposes. I am so proud of the great job that the Halifax Public Libraries did in getting citizens engaged in the planning process for the new central library. That was true citizen consultation. Real learning took place by all participants, including library staff and those responsible for building that new public space and service.
I had the privilege of working at the Halifax Public Libraries for over 23 years, developing programs that engaged citizens to use the resources of the public library, and creating opportunities where the library could serve the community.
The terms "adult learner" and lifelong learning" are often assumed to refer to those who missed out the first time around and are courageously going back to finish their high school diploma. However, I think we need to expand the meaning to include all of us: boomers and seniors learning new ways to connect with the next generations, families learning to live in a more environmentally conscious ways, citizens finding new ways to engage in and contribute to their communities, how to keep healthy and fit. This is active learning and living for life!
I am passionate about our public institutions such as libraries, museums, art galleries, public media like CBC and CKDU, the Public Gardens, city and provincial parks and The Oval, which has stimulated a resurgence in learning to skate. These common spaces provide the basis of our democracy. Let's not lose sight of that in this era where we have all become "taxpayers" or "consumers" rather than "citizens."
Providing opportunities for active and lifelong learning are reflected in our social policies and I feel strongly that all levels of government have a role to play. As citizens we need to be vigilant and make sure that these enabling policies and institutions are not eroded. For example, CBC is under constant threat and erosion, especially by the current federal government.
April 6 to 14 has been proclaimed Adult Learners' Week by the Canadian Commission for UNESCO to celebrate the diversity, importance and contribution of learning to creating a better community, society and city. Go to nsalw.ca to see what's happening.
Mayor Mike Savage will be hosting a celebratory event with those organizations that provide lifelong learning opportunities in HRM. His support and that of council speaks well for our city politicians. Jim Sharpe, chair of the NS Adult learning Week Committee, states that "by celebrating learning, we can become a truly international city; open to new cultures and peoples and honoring our diverse communities."
For me, I check out The Coast on a regular basis to see what is happening in our city and chose those events that intrigue or challenge me. Halifax has much to offer. a
---
Joan Hicks' background as an adult educator and facilitator has given her the opportunity over the past 30 years to work with a wide variety of community groups locally, provincially and nationally.
Send your essay ideas for consideration to voice@thecoast.ca