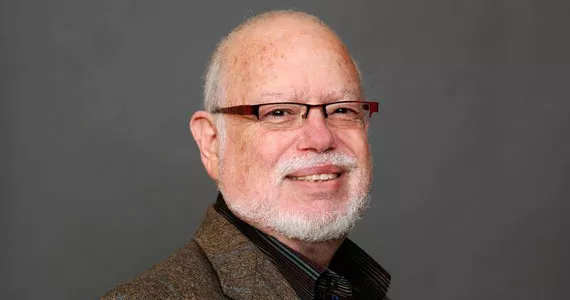 Larry Haiven is a professor of management at the Sobey School of Business at Saint Mary's University and a member of Friends of Schmidtville, the community association for one of Halifax's oldest heritage neighbourhoods.
We all love our new, international award-winning Halifax Central Library. Its first year boasted 1.9 million visits—twice what was predicted. Remember the awe you felt on your first visit? For me it was like someone was reading my mind when I overheard, "This is SO NOT the Halifax we're used to."
This library cost citizens almost $60 million, not including the land and opportunity costs; in return we have a signature building for all of Halifax and proof that modern can work. And the fifth floor Living Room is the jewel in the crown—a 270-degree public view east, north and west. A vista of the city's history and character. It's not just a library. It's not just a building like any other. It's a civic pride.
Danish chief architect Morten Schmidt says, "The historical axis between the Halifax Citadel and the Halifax Harbour, crossing right through the library site, is reflected in the orientation of the top floor of the building containing the Halifax Living Room, hereby providing not only a unique view but also an understanding of the city's historical heritage."
The library's own website predicts, "the Halifax Living Room will become the main feature due to its dramatic view of downtown Halifax and Citadel Hill." The library's slogan is Share The Wow.
But now we urgently need to save the wow.
Danny Chedrawe, of Westwood Developments, is planning a new seven-storey building, the Doyle Block, which next to the library is drab and uninspired. It fills an entire block opposite the library. Already seven historic buildings have been destroyed. Worse still, the Doyle Block will appropriate the public's view of the Citadel for a private business interest. In future, that view will be available only to paying customers of Mr. Chedrawe.
It was a private citizen, Dalhousie architecture professor Steve Parcell, a specialist in architectural drawing, who provided a montage showing the impact the Doyle Block would have on the library's fifth-floor view of Citadel Hill. Until then, the developer, city planners and HRM's design review committee were either unaware of or silent on this conflict.
Chedrawe's response so far has been to attack and disparage Parcell's careful, informed work. Even Westwood's own rendering of the view, flawed as it is, makes it clear that Citadel Hill will be substantially obscured by the Doyle Block. But shooting the messenger and bullying citizens does not address the real questions. Can Mr. Chedrawe afford to risk his valuable reputation here?
And the mayor and council, have they built a $60 million library then trumpeted the glorious view only to give it away? Why does city government remain unresponsive to such an urban development blunder? Who runs city hall?
A variety of real solutions could be worked out with the developer that would keep the public's view. Or simpler yet, what if the developer showed genuine respect and forbearance towards the library he claims to love and just built his building lower?
This is an election year. It's a perfect time for the mayor and council to demonstrate real leadership and do something helpful here. Please write to remind them it's their duty to negotiate a solution that keeps us all proud (clerks@halifax.ca). Learn more here.
——— 

Voice of the City is a platform for any and all Halifax individuals to share their diverse opinions and writings. The Coast does not necessarily endorse the views of those published. Our editors reserve the right to alter submissions for clarity, length and style. Want to appear in this section? Submissions can be sent to voice@thecoast.ca.