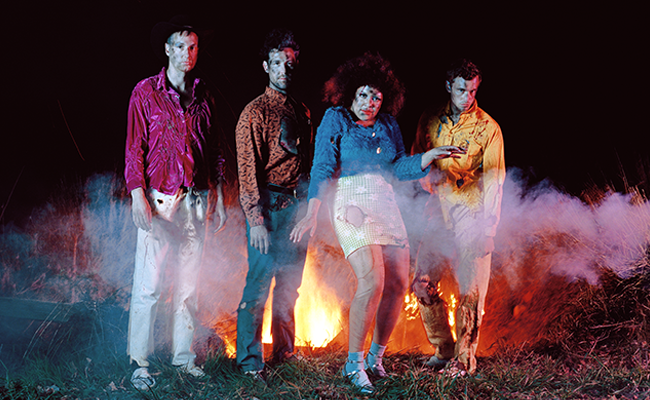 Weaves w/Twist Casper Skulls, Pony
Friday, October 20, 6pm
The Khyber, 1880 Hollis Street
free
w/Aquakultre & Big Budi Band, Kurt Inder,
LUKA, Strongboy
Friday, October 20, 8pm
The Marquee, 2037 Gottingen Street
$25
In their brief tenure as a band, Toronto art rockers Weaves have built a name for themselves by pulling apart and reassembling the tenets of rock music into sound that feels both familiar and alien. On their newest album, the remarkable Wide Open, they push further in both directions: The record features their most straightforward songs yet brushing up against some of their strangest. It's a thrilling mix, one that singer Jasmyn Burke says the band is excited to bring to the Marquee this Friday.
"We kind of knew that, with this album, we wanted to do some really straightforward songs," says singer Jasmyn Burke, who writes the band's songs with guitarist Morgan Waters. "The more straightforward you are on some songs, then you can be crazier on other songs—there's more room for those extremities."
Burke says that this push towards extremes was less an intentional move on the band's part, and more a reflection of an increasingly comfortable songwriting process.'
"There were some songs on the record, like 'Scream' and 'Gasoline,' that were pretty bare-bones when we brought them into the studio," says Burke of the recording process (the band also features bassist Zach Bines and drummer Spencer Cole). "We wanted to explore a bit more while being less controlling—every little note didn't have to be perfect. So I think we felt a bit more free, but also more focused on the songs themselves. We just want what's best for the songs."