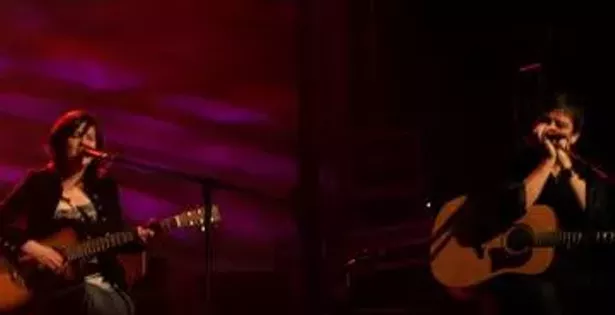 Not only did November 10, 2007 bring us the first snow fall of the year, it also brought me to Liverpool, Nova Scotia where I am enjoying Nova Scotia Music Week. This weekend is organized by Music Nova Scotia (formally known as MIANS, or Music Industry Association of Nova Scotia, which is a non-profit organization based in Halifax which works to promote and develop the full potential of the music industry of Nova Scotia, see www.musicnovascotia.ca).
My weekend started with driving down from Halifax for my first trip to Liverpool. I arrived at the White Point Beach Resort where there was much hustle and bustle of music industry folks and bunnies (yes, actual bunnies) checking in for the weekend. Eager industry beavers (well, not actual beavers) were checking out workshops and schmoozing where possible.
The weekend bill is featuring a series of workshops and showcases, as well as nocases. My first entertainment was Julian L'Enfant performing a "NoCase" at the Mersey House. This bloke from Britain sings with the flair of North American pop but is fundamentally inspired by pop rock artists from the U.K. He has hopes that his music will turn up in a television or film sometime in the near future. For now he finds himself singing open mic at venues such as the Red Stag in Halifax or the odd opening act for the Cape Breton originated band Silvergun. "NoCases" such as Julian are here in Liverpool this weekend with a wicked opportunity to make connections with folks in the industry.
Tonight's plan is to hit up the Songwriters Circle at the Astor Theatre. The show will be hosted by Lennie Gallant along with support from Thom Swift (from the trio Hot Toddy), David Myles (2006 International Songwriting Competition winner), Catherine MacLellan (roots music artist), Rose Cousins (intimate and passionate singer/songwriter), Meaghan Smith (who has an album on its way), and Brad Davidge (who has shared the stage with the likes of Faith Hill, Don Henley and Allison Krauss) who will all share their talents and I anticipate will leave us aching for more.
Following that, we will hit up a showcase or two. Will let you all know how that goes in the next post. Cheers.