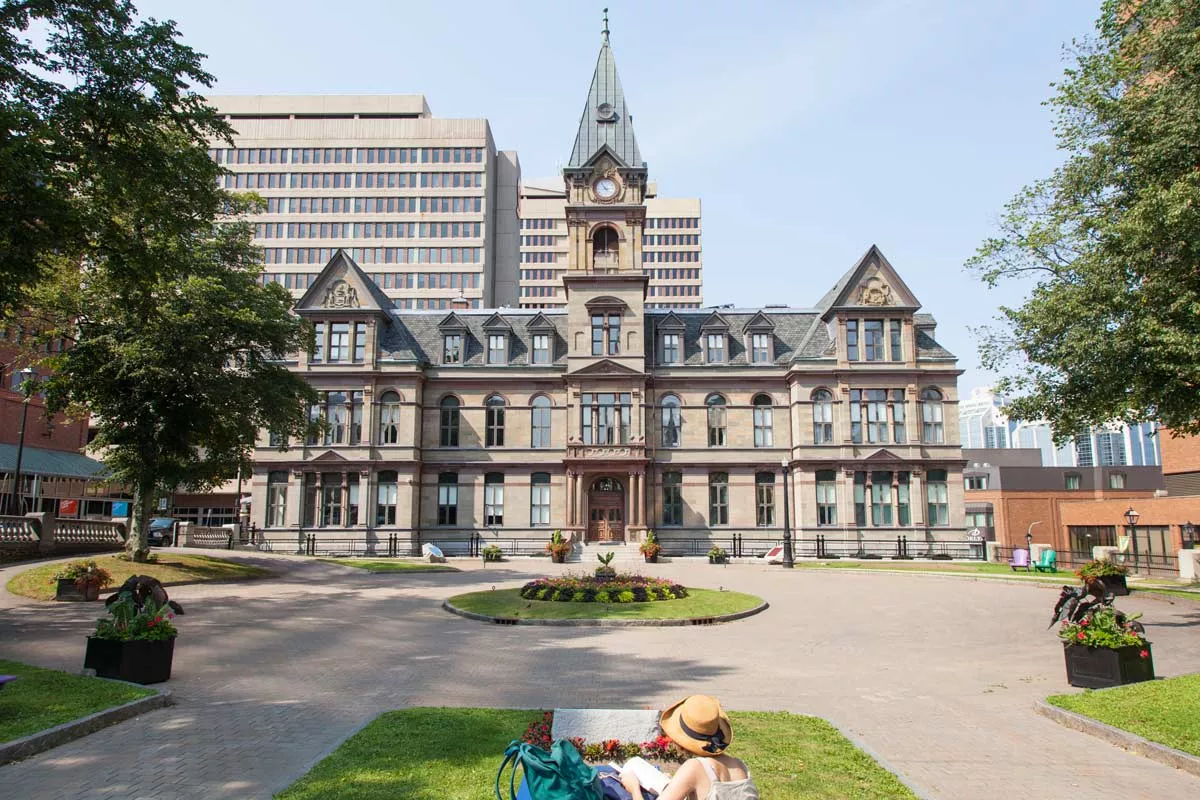 Halifax wants to help. That was the message yesterday at Halifax Regional Council as mayor Mike Savage made an impassioned plea to support local aid efforts in settling refugees from the crisis in Syria.
"There are hundreds of thousands—millions, perhaps—of refugees, migrants that are fleeing into Europe," Savage said. "Everyone has been gripped by this issue."
Council unanimously voted yesterday for the mayor to write letters to the provincial minister of immigration and the federal minister of citizenship and immigration calling for more to be done in helping Syrian refugees resettle in Nova Scotia.
The motion also asks for a staff report looking for means through which the municipality and its community partners can take in settling refugees, should the city receive a sudden influx.
"I think it demonstrates a commitment from the city, from Halifax, in playing their part in welcoming immigrants," says Gerry Mills, director of operations for the Immigrant Services Association of Nova Scotia.
The organizers at ISANS have been working to get more refugees into Canada during a crisis that's seen upwards of four million Syrians flee their homes due to civil war. More than 11 million people have been displaced, and much of the world thrown into chaos as a result.
As the situation worsens, the province has donated $50,000 to the United Nations' humanitarian efforts and pledged to support new immigrants seeking asylum in Nova Scotia. Meanwhile, the federal government has been called on to increase the number of refugees coming to Canada beyond the 10,000 it agreed to accept back in January.
"The biggest challenge right now is getting people here," Mills says. "For instance, we've only had two government-assisted Syrian refugees this year."
An easier entry, Mills says, is through private sponsorship. Any community organizations or groups of more than five permanent residents can apply to sponsor a refugee. Next Wednesday, September 16, ISANS will be hosting two information sessions on sponsorship at their Mumford Road offices. A third public information session will be held on October 6 at the Halifax Central Library.

"We've had a lot, a lot of interest," Mills says, "and we're making sure we can channel that interest into action."
Befitting a port city on the edge of Canada, Halifax has a history in welcoming refugees. Yesterday at City Hall, several of the councillors referenced past waves of refugees from Kosovo and Vietnam, as well as the 1987 arrival of Sikh refugees in Shelburne.
"They were welcomed beautifully by the people of Shelburne, and then came to Halifax, Dartmouth," Savage said.
The arrival of the 174 Sikhs nearly 30 years ago caused an emergency session of Parliament and eventually enacted Bill C-84, or the "Refugee Deterrents and Detention Act," which gave the government authority to detain refugees for seven days without review, to keep undocumented refugees in detention indefinitely and to turn back boatloads of refugees in Canadian waters. 

"By responding to the arrival of the Sikhs in this manner, the Canadian government clearly demonstrated that it—not unlike some European countries at the time—feared the arrival of an overwhelming number of undocumented refugee claimants."
—Controlling Immigration: A Global Perspective

Maybe the country's most shameful incident of closing its borders to refugees came in 1942, when Canada decided not to intervene and offer sanctuary to Jewish asylum-seekers fleeing Nazi Germany aboard the "Voyage of the Damned."
Fifty years later, the current Syrian crisis has also sadly led to a surge of nationalistic fear-mongering. It's a view not shared by many on Halifax council.
"We need immigrants in Nova Scotia," councillor Barry Dalrymple said yesterday. "We need people who can obviously bring their skills and in some cases their resources."

"I don't know if anybody has all the answers on this, but what we are seeing in Canada and around the world is leadership from cities," Savage said. "Halifax, Nova Scotia has a great history in helping people fleeing hardship."

Follow ISANS for regular updates and more information on what you can do to sponsor a Syrian family.