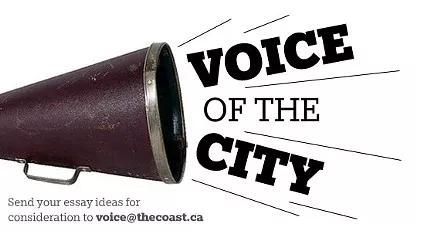 On Friday night, a friend invited me for supper together with eight other Canadian friends. I was the only woman, the only one living in Halifax and the only one from Argentina. That was strange enough to awake the curiosity of the guy that was next to me. We started the typical small talk. While grabbing a piece of jamon from a big charcuterie plate, I explained to him that if I were in Buenos Aires—my birth city—I would be having a Friday night picada with friends; little pieces of ham, cheese, bread and olives.
The conversation became a cultural exchange. Me, asking about Canada, and him, asking about Latin America and Argentina. To my surprise, my home country is one of this guy`s top five countries to visit. He started talking about the history of Panama and the US intervention in Latin American politics. By then, I thought, "he might actually know something about Latin American history." Unexpectedly, his curiosity for Argentina unfolds into a comparison between Mexico and Argentina.
He admitted that in North America there is a lack of awareness regarding the Latin American culture. That did not stop him from saying, "We have this idea that Mexico is all about mariachis with big hats, singing and screaming AyAyAyAy!" I tried not to laugh while thinking, "Well, if Russell Peters stand-up on Latinos is all we have in Canada, I don't blame him."
As a Latin American, my prerogative is to explain who we are, at least from my own experience. So I did. "Look, Mexico has this great painter, Frida Kahlo, the Azteca and Maya civilizations, Octavio Paz's poetry and this great filmmaker, Alejandro Gonzales Iñârritu."
To be fair, it's not this guy`s fault to have these portrayals of Latinos. The media has helped a lot in the creation of stereotypes regarding Latinos and Latinas. Some of my friends still believe that all women in Latin America look like Jennifer Lopez or Sofia Vergara. Or that the Spanish actor Antonio Banderas is Latino, just because Hollywood movies such as Evita or Desperado portray him as such. No wonder people are so confused! 

Going back to the conversation with my dinner companion. Are Argentinians sophisticated? Umm, I doubt it. I think this comes from our historical roots. Argentina is the Latin American country with the largest European descendent population and, like Canada, it is a nation of immigrants. With the majority of the immigrants came from Italy and Spain at the end of the 19th Century. 

A Mexican poet, Gloria Anzaldúa, once said that we need to take responsibility of telling others about our own culture. For me, Buenos Aires is a nostalgic combination of food, tango and porteños (people from Buenos Aires). To begin with, Buenos Aires smells like empanada, Gallega from my Spanish great grandmother, Italian raviolis from my Italian aunt, kepe from my Syrian great grandmother and churrasco (steak) from the bar around the corner.

The mood of Buenos Aires and porteños sound like Astor Piazzolla`s tangos, in the same way the mood of New York sounds like Gershwin. Buenos Aires is hidden behind Cortazar´s words. Buenos Aires has the mestizo look (mix between the European and the Indigenous)—brown skin but also white, black eyes but also blue. There is some sort of nostalgia among porteños and they tend to complain a lot (read any tango lyrics and you will understand what I mean). People use the word Che (the equivalent of the English hey or hey you) in their conversations, before any other word, which awarded the prefix Che to Guevara. Yes, the Che Guevara was Argentinian. 

A famous tango song says "Buenos Aires afternoons have this je ne se quoi." If you want to experience Buenos Aires by yourself, it's a 12-hour flight from Canada. Once you arrive, you might want to sit in a café on Callao Street, open the newspaper and ask the waiter for a cortado—ristretto with milk. Look around at the architecture and discover why Argentina is known as the "Paris of South America."
Buenos Aires is Borges, not Goethe. Buenos Aires is Piazzolla, not Wagner.
I believe that the biased images of Argentina and the countries of Latin America can only be defeated once we tell our own story.
———

Voice of the City is a platform for any and all Halifax individuals to share their diverse opinions and writings. The Coast does not guarantee the accuracy of, or endorse the views of those published. Our editors reserve the right to alter submissions for clarity, length and style. Want to appear in this section? Submissions can be sent to voice@thecoast.ca.