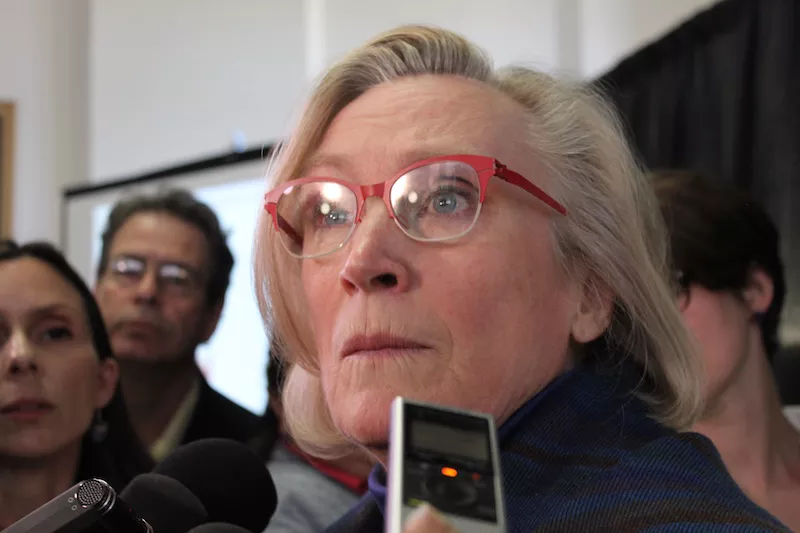 Ashley Corbett
Carolyn Bennett, national minister of Indigenous and Northern Affairs.
The performance of Atlantic Canada's Indigenous economy is worth $1.14 billion, according to a new study released Wednesday. The pan-provincial assessment, completed by the Atlantic Policy Congress of First Nations Chiefs Secretariat, aims to shift stereotypes about Indigenous communities and their contribution to the economy, says secretariat executive director and study co-chair John G. Paul.
"There was a very negative narrative associated with our communities, [one that says] that we're a financial sinkhole," says Paul. "The logic behind doing this study was to create the evidence to show people that things have to change."
The study, titled $1.14 Billion Strong, aggregates community, organizational and business spending, Indigenous band and net household spending within Indigenous communities in the Atlantic provinces. According to Tom McGuire, vice president of Group ATN Consulting, the report is the first of its kind in this region. Paul hopes it will alter common perceptions and cultivate opportunities for further economic growth.
Paul highlighted the rate at which the east coast's Indigenous population is growing—now sitting at 70,690 people—underlining the fact that its population has a median age of just 28. That's 15 years younger than the overall population's median age.
Carolyn Bennett, national minister of Indigenous and Northern Affairs, also spoke at today's presentation. She said the report illustrates a respect for and recognition of Indigenous people.
"The economic impact of First Nations communities is something that we don't talk about very much," says Bennett. "It's been about the problem, instead of including Indigenous people in the solutions."
"Now we have the evidence to show how much Indigenous communities really do contribute."
Ashley Corbett
Halifax poet laureate Rebecca Thomas.
The study release event ended with Halifax's brand-new poet laureate Rebecca Thomas reciting a powerful poem that left the room with a somber, yet enlightening, dose of reality. It was a useful reminder there's still a lot of work to do with reconciling relationships between aboriginal and non-aboriginal communities.