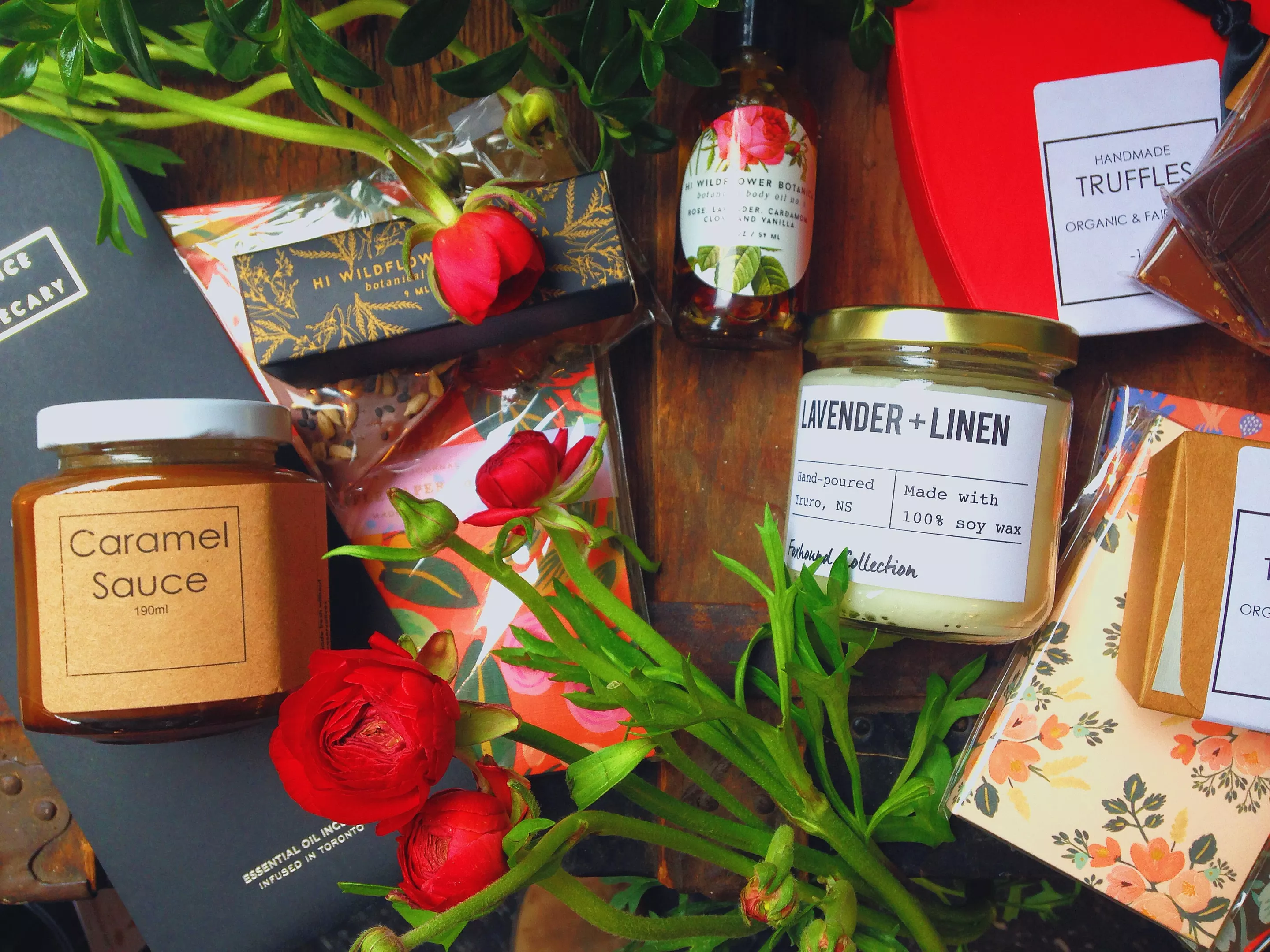 Seasonal goodies from The Flower Shop
Charlotte Pierce is the owner of downtown Halifax's The Flower Shop, which has been assisting with romantic gestures since 1936. She took over the business in 2012.
———
For those who haven't been to your idyllic shop, can you describe the atmosphere that you've curated?
Our design focus remains organic, full and current and we've teamed up with local artists and craftspeople to offer local product to accompany our floral gifts.
What's the process in helping someone select the right flowers?
Not everyone shops for flowers every day so we can offer advice on what selection would be the most appropriate. We sell many seasonal flower bouquets which are right for every occasion and are designed for the recipient to just put them in a vase without having to fuss with it themselves.
Valentine's Day is fast approaching and roses are synonymous with the romantic holiday, how do you prepare yourselves?
Roses are the top seller for all floral shops over Valentine's and the week leading up to the date is always busy with prep work. Once our flowers arrive in our shop we set up an assembly line to unpack, un-thorn and prepare the roses in the proper solution, store them until they are going to be delivered.
For Valentine's week we are stocking our shop with reds and pinks, lavenders and peaches so a mix of all of those to create a really beautiful and festive bouquet.
How does Valentine's rank within your busiest days of the year?
Valentine's Day is the single most busy day of the year. But this year we have ordered a little less because it falls on a Sunday, so there won't be as many people downtown on the weekend. There's always lots of last minute shoppers, so we encourage you to order early or to place an order online. We (also) have local chocolate, hand-poured candles and fragrances to accompany our floral gifts.
The Flower Shop, 1887 Granville Street, 902-423-7133, theflowershophalifax.ca