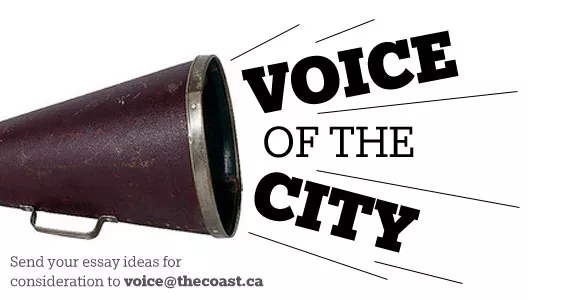 When I think of travel I think of beaches, boardwalks, good food, great company, a bit of adventure and the opportunity to experience or learn something new. I want to relax, explore, do a little shopping and maybe have a glass of wine. I'd hazard a guess that for most of you, your ideas of a relaxing day trip aren't too far off from mine. What we may not share during our day-trip daydreams, is that when I think of travel, I think of the bus.
Metro Transit gets a bad rep. So often, I hear the same complaints from transit users; buses are too slow, too unreliable and too uncomfortable. I have used Metro Transit for work, so I can sympathize to an extent. When I travel for business,
there is a time crunch. I am on someone else's schedule, and every minute the bus is late or sitting in traffic I feel the stress.
But what we rarely hear about is everything that is within our reach by bus. If you're looking for a day trip away from the congestion, Metro Transit can open up a world of possibilities. It's a wonderful option for people who don't have access to their own vehicle, or for those who want to skip the stress of driving through traffic or searching for parking.
When I think of the bus, I think of adventure. Back in May, my husband and I started mapping out day trips accessible by transit. As it turns out, there are a lot of amazing places you can reach by bus.
One of the best examples is Fisherman's Cove in Eastern Passage. The #60 bus takes 30 minutes to get from the Bridge Terminal in Dartmouth to the entrance of Fisherman's Cove. Here, you'll find a grass- lined waterfront boardwalk, some small sandy beaches and space to swim or kayak. It is everything you could hope for in a boardwalk: ice cream shops, novelty stores, lobster shacks, whale-watching excursions, seafood restaurants and a ferry to McNabs Island. You can easily spend a full day taking in the sights and sounds.
Over the summer we discovered many places just as enticing as Fisherman's Cove. We found places to take a woodsy walk like Hemlock Ravine (#80) and picnicked at Horseshoe Island Park (#6). We found our choice of lakes in lakeside (#21), discovered hidden gems like the Spryfield Urban Farm (#20) and had some outdoor history lessons at sites like York Redoubt (#15). There are so many adventures that are just a bus ride away.
We own a car, but for day trips like this we think that the bus is just easier. On the bus, you can relax and let someone else do the driving. You can skip conversations on who will be designated driver for the evening. Perhaps best of all, you can read, check email or have an intense Twitter conversation en route.
I am not saying transit isn't also worthwhile for regular use---quite the opposite. I believe that a big part of the problem with transit is that in our increasingly busy lives we always feel we are in a rush. I'd love to see more employers with flexible arrival times that could accommodate bus users because until more of us are busing the less-than-perfect daily commute, the resources to make some changes won't be there.
And Metro Transit could make a change to encourage local tourism by bus. By offering day passes, they would give travellers the freedom to get on and off the bus for as long as they like as they explore a route, without having to worry about their transfers expiring and paying extra fare.
In the meantime, why not embrace transit for leisure use? Pick up a book, relax at the bus stop and let your driver take you on an adventure. Pack a picnic and $4.50 and see where you wind up. If you're looking for inspiration, you can check out some of our bus day-trips at thelocaltravelerns.com.
Gillian Wesley is a writer for The Local Traveler NS and a strong supporter of local business and sustainable transportation. You can follow her @GillianWesleyNS.
Send your essay ideas for consideration to voice@thecoast.ca