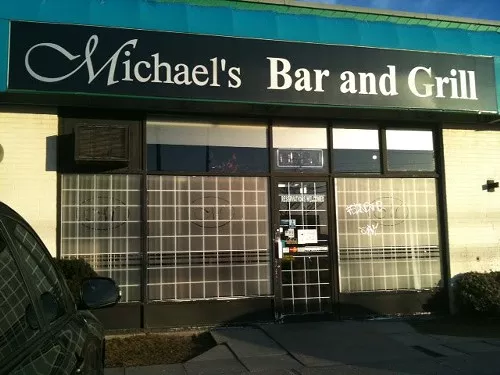 Many of us know Michael's (6100 Young St) as a karaoke spot where we can comfortably mutilate "I Wanna Come Over" and "Semi-Charmed Life" and then ooze home, redolent of tequila sunrises and vague embarrassment. Soon, you'll be able to embarrass yourselves in front of actual live bands, as the bar shuffles its schedule to include live music on Fridays and Saturdays.
The idea first came up when Halifax Pop Explosion event coordinator Ashley Moran began contacting venues after the closure of the Elephant and Castle in September, including Michael's. While circumstances didn't align in time for HPX, Michael's manager Gerry Duffy remained interested in the idea of hosting regular weekend shows in the evenings, and hired Moran to start booking bands. "Live music is always something we've wanted to do — we never had the previous success to make it viable," he says. "We have clientele who are active in the local music scene. They're good customers and they've been really good for business. Why not expand on that?"
(While the strip mall that houses Michael's was set to be torn down for condo development, Duffy says it's not scheduled to happen for at least two more years.)
With its spacious bar, high stage and good acoustics, Michael's boasts an great space for live music. Add to this the dearth of venues in Halifax, and it becomes clear that there's really no reason for this bar not to host bands on the weekends. And Moran points out that many live music spots in Halifax are slowly but surely inching towards the north end, like Reflections. "I do think it's important for the neighborhood," she says. "The north end is really starting to thrive because of the music scene, and it's good to have all these venues in the same area." Bands of all genres are welcome.
In preparation for the bar's first weekend shows — Jenocide's video release party on November 18 and a Whiskey Bent and Hellbound tour sendoff on November 19 — Duffy has upgraded the bar's existing sound system so bands can plug in and out seamlessly and hired an in-house sound engineer. The bar's regular security staff will be present for all shows. "When you're looking to fit in 200-plus people in a bar, you want to make sure you have everything taken care of," Duffy says. "It's about making sure staff and customers are safe." And don't fret, karaoke fans — the irrepressible Laurie the Guy will continue to host karaoke at the bar on Wednesdays, Thursdays and Sundays.
If you are looking to book a show at Michael's, email michaelsbookings@gmail.com. They are filling up - do it soon!