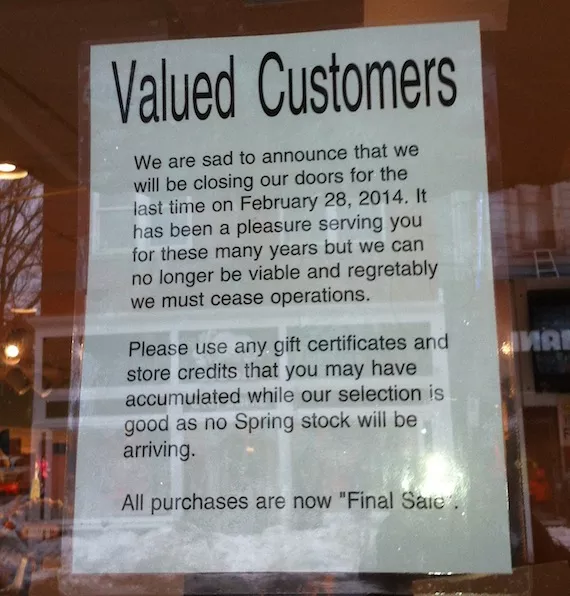 The above sign is in the window of Winsby's. It reads:
We are sad to announce that we will be closing our doors for the last time on February 28, 2014. It has been a pleasure serving you for these many years but we can no longer be viable and regretably we must cease operations.

Please use any gift certificates and store credits that you may have accumulated while our selection is good as no spring stock will be arriving.

All purchases are now final sale.