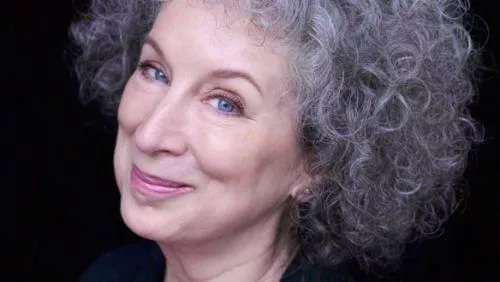 Can this face save Word on the Street?
If you pay attention to the Halifax literary scene then you know that the Word on the Street festival is going through some tough times. WOTS missed out on a $10,000 grant from the Department of Tourism, Culture and Heritage. Michael Noonan, the department's spokesperson, says the fest didn't quite make the cut this year: "It's not a comment on the validity of Word on the Street."
Jasmine Walsh, chair of the WOTS board, also points to an internal change within the department of culture that WOTS was not aware of. "My understanding of the issue is that from their point of view we should have been applying for different grants," she says. But "We're certainly planning for there to be a 2010 festival."
The question now is what sort of shape WOTS will take next year.
Robbie MacGregor is a local publisher who's used WOTS in the past to connect his company, Invisible Publishing, with the Nova Scotian literary community. He sees scaling back as an opportunity for WOTS to strengthen its local connection: "It's a minor crisis, but it could also be a catalyst for positive change."
Walsh agrees that WOTS's local focus is important, but she thinks that any budgetary scaling back would be in venue cost, not programming. "I think that the benefits to our local exhibitors are great if we wind up with thousands more people coming to see a Margaret Atwood or someone of that scale," she says.
Then there's also the ongoing debate about the best space for Word on the Street. There's been criticism that a festival that calls itself Word on the Street now takes place indoors at the Cunard Centre and not…well, on the street. "They might connect with more people in a different space," says MacGregor.
With a street-fair-type setting, he says, there's a greater chance for the "happy accident," where a reader stumbles onto a previously unknown author. It's these sorts of connections that make WOTS worthwhile.
While she never explicitly rules out the possibility of returning outdoors, Walsh says that moving the festival into the elements presents some pretty big logistical challenges. Namely, rain isn't too friendly to books. "If we were going to look at an outdoor venue, we'd have to look at something that was completely tented, or an outdoor venue that had a very nearby adjacent indoor venue."
The possible change of venue aside, Walsh says this bump in the road is a chance to strengthen WOTS as a business, to move away from reliance on unpredictable funding. "I don't think there's any suffering that needs to take place…What we really need to be doing is just look at how we can do the things that we do more efficiently."