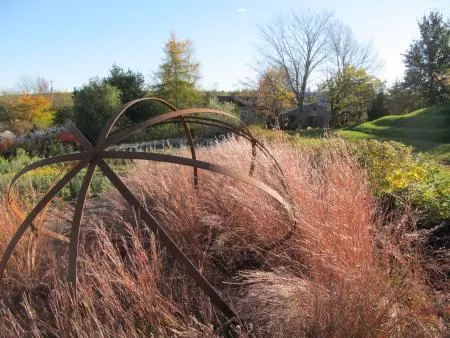 Submitted
Photo from Alexa Jaffurs, a blacksmith in Middleton, NS.
This weekend is the 24th annual Nova Scotian Artists Studio Rally, inviting regular Joes to take a look inside creative spaces across the province—a chance to see where blacksmiths, weavers, woodturners, potters, stain glass artists and painters flourish their talents.
Every year, the producers of the project create a guide to discovering fine art and craft across areas like the Fundy Shore, Halifax Metro, the Acadian Shore, Cape Breton, the South Shore, Annapolis Valley, the Eastern Shore and the Northumberland Shore.
This year's panel was produced by culture lover Paul Slipp and acclaimed potter Janet Doble. The rally is something Doble believes in—it's a special chance, she says, for artists to build relationships with their communities.
"I think many artists work alone, often in isolated situations, and there is no tangible way to connect with them with people—it's not like dance or theatre, or other performance art," says Doble.
"The rally is a good tool to bring public awareness and visual images to what goes on across the province in private studios and galleries."
Doble urges people to take this weekend to explore unique nooks and crannies throughout both metro and rural areas alike. To meet diverse creators, and maybe be invited in for tea! If this weekend doesn't work for you, no sweat—the public is invited to use the guide year-round. But be sure to extend a phone call before showing up on doorsteps.