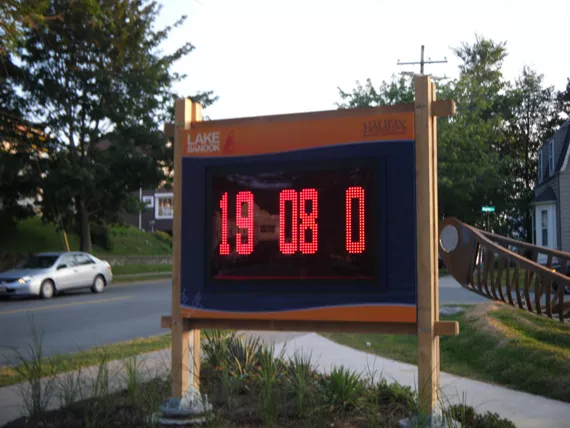 What's wrong?
Year Zero on Lake Banook.
Who's responsible?
Anne Wambolt, coordinator of sport and community events, 490-4096
REMARKS
A reader told us the brand new sign "has a Y2K problem"---it wasn't properly displaying the year. We called Wambolt, who immediately worked some computer magic right there in her Burnside office, and just like that, sign fixed. Wambolt should learn how to milk this talent into consulting fees and bloated staff budgets.
Send your favourite municipal malfunction to onpatrol@thecoast.ca, or call 422-6278 ext. 113. To follow up on past problems, click on thecoast.ca.