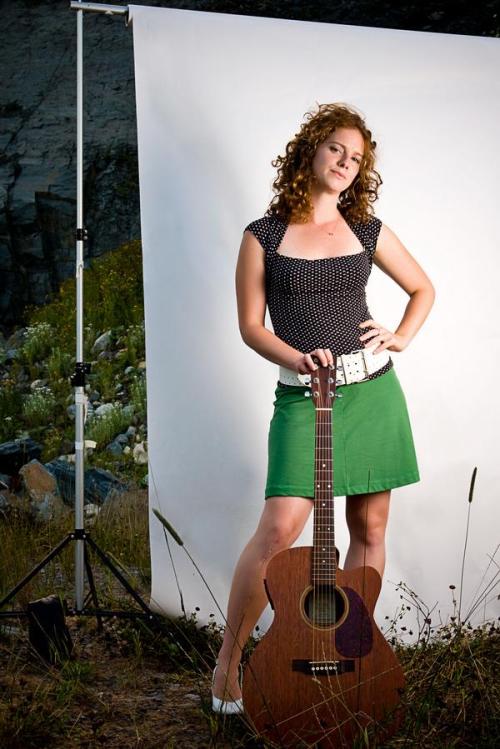 Becky Siamon ain't afraid of no orchestra.
It's 15 degrees in Toronto as we type, and the rumour is we'll hit double digits ourselves tomorrow, furthering heightening the eau de poo coming off the Common. Which is better than The River Citadel, around which we have been portaging for weeks with nothing but gig posters to guide us downtown.
Speaking of which, here are some shows you would be smart to check out this weekend (don't be a dope, bring an umbrella). ECMA winner Christina Martin makes her triumphant return with a headlining slot at Coconut Grove tonight. Opening will be Kelly Sloan, whose debut Always Changes gets the full release treatment at the end of the month. ... The inaugural "fight night" at the Bus Stop starts tonight with a rather uneven match-up, numbers-wise, between The Blown Gasket Orchestra and Becky Siamon. Keep it clean, kids. ... On Saturday the long-on-hiatus Universal Soul throw down at The Seahorse with DJ Plaeboi and some special guests which we hear will include J-Bru. ... The Pavilion gets it started early—6:30!—with Hello Beautiful, Save September, Constantly Misjudged and Snow and Blackbirds. Thom Swift pulls the matinee shift at The Company House on Sunday, and poster of the week goes to the cat collage for the Danger Bees-Mary Stewart-The Gypsies-Pat LePoidevin line-up at Gus'.