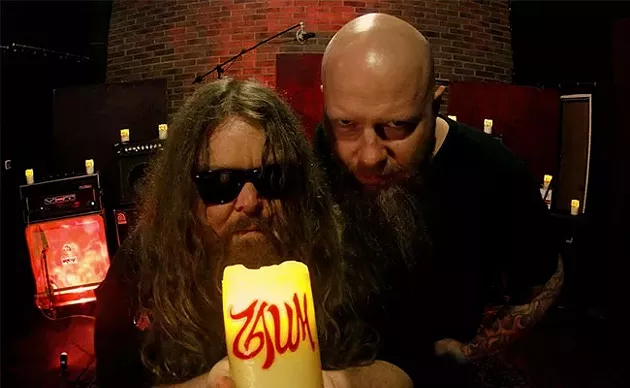 Zaum

Saturday December 9, 8pm
The Seahorse Tavern, 2037 Gottingen Street
$12
The experimental doom duo Zaum is turning up the lights and bringing some friends on stage to wrap up a year of globe-trotting. Zaum has travelled the world in support of Eidolon, an album with two sprawling, dark, ambient and meditative tracks that run 20 minutes each. All the international touring means the Moncton-based duo has played more shows in Romania than the Maritimes in the past two years.
"The idea was that it would be really neat, one day, to perform with some of the other people that actually play on the record. This is something that we've been tossing around for awhile," says Kyle Alexander McDonald, who plays bass, adds vocals and creates synth soundscapes alongside drummer Christopher Lewis.
Schedules aligned and Zaum was able to bring in violinist Olive Bestvater of Saskatoon instrumental doom band Black Tremor, classically trained woodwind musician Ricky Frenette, projections artist Jamie McEwan and contemporary Middle Eastern dance artist Nawal Doucette to create The Ritual Experience tour.
For a band that usually plays in low-light situations with no focus on visuals, this tour is completely different—each show, Doucette presents a ritual featuring props and different costumes. "For a lot of that," says McDonald of the visuals, "I'm entirely leaving it in their hands. Just sort of little thoughts of guidance, but nothing really hard-edge for the most part."
The Seahorse show will finish off the tour, but it will live on—the band is set to release a short film based on a song from Eidolon with Halifax filmmaker Seth Smith.